We have been waiting for history to be made in so many ways this last couple of days.
For that first kiss of the Duke and Duchess of Cambridge.
Then, as they stepped back inside Buckingham Palace many of us hoped that the future would be kind to this extremely likeable and grounded young couple. That they would fulfill their royal duties to the beset of their abilities. That they and the media would respect each other. That Kate really would be allowed that time to adjust to her new lives - as a wife, as a member of the Royal Family and also to life as a fashion icon whether she likes it or not.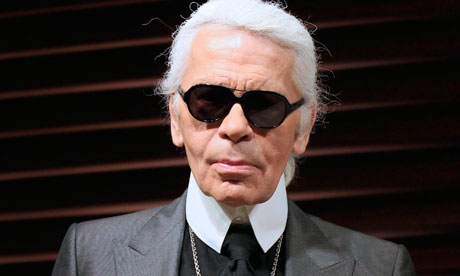 Image courtesy of www.guardian.co.uk
It made me happy and relieved to read that practically all of the respected news agencies were so gracious and respectful in their coverage of the fashion at the wedding. If
Karl himself
said there was allure, elegance and sexiness without vulgarity (that last bit was about Pippa's bridesmaid's dress) then it is so. This was a formal wedding that stood for so much more that a fashion moment. It was not a celebrity studded 'look at me and ask me who made my dress' red carpet event and I'm glad the media appreciated that a line exists between these.
Perhaps this is an early sign that we've all learned about the mistakes surrounding the media focus on and expectation of every aspect of Princess Diana's life that had such tragic consequences.
Then, today, we waited again. For bittersweet news - the announcement of a much anticipated death. For the formal statement by President Obama that Osama Bin Laden was killed by US forces in Pakistan.
There was an hour's delay before the President took to his lectern. Final phone calls to other world leaders, just checking that Michelle and the girls were safe, perhaps a moment to have a moment with the 2 former US Presidents who paved the way for this moment. The address was eloquent, brief and measured.
From what I have seen already from the news from the US, the whole country is united in joy and hope for the future. That the millions of dollars spent and thousands of lives lost are at least partially justified and that it was not all in vain. There will, however, be consequences for all of us. I'm not sure that the death of the world's most wanted man in the world solves more problems than it will create.
The world is moving forward today with both justice being done and hope for the future. Exciting times.