Have you ever had one of those days where you can't help but discover ground breaking news at every turn? Is it just coincidence or are you in fact a conduit for peak hour on the information superhighway? Did the news find you or did you find it as you tried to put together a blog post in your head on the drive home from work? Do we need to question the why? Why so many questions?
Question marks aside, I was having my moment on the information superhighway today. It all started when I was having a leisurely cup of coffee and reading Sydney's tabloid daily newspaper.
I nearly forgot to look for Sydney Confidential after seeing this ad.
Hello fun filled summer. I loved Vanilla Diet Coke back in the day when a 600ml bottle at lunch time or at 0200 on night shift ensured that I'd be on my feet and nearly bright eyed for the end of the shift. Vanilla Coke Zero in 2011? I'm there. I'll just brush my teeth after each bottle now.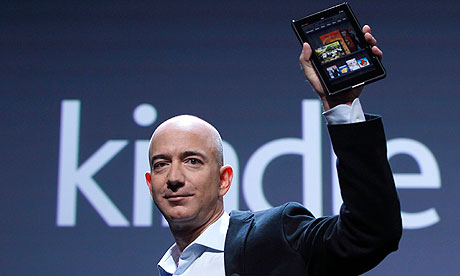 Image courtesy of guardian.co.uk
Then there was the announcement that the
Kindle Fire i
s to be released on the US market in November. There is something ... intense about the CEOs of category killer computing devices, isn't there? Each word is precise and each look at the cameras penetrating.
It sounds fabulous and at a very nice price point. If and when it finally reaches Australia, I would definitely upgrade my current Kindle to the Fire. My novels in colour, the US magazines I could subscribe to, the TV programmes I could download. Please hurry Amazon and make an Australian release as soon as possible. Even with the dollar going south, we're still very interested!
Image courtesy of www.smh.com.au
It was the release day for the food edition of The (Sydney) Magazine today. In my excitement, I forgot to bring my copy home to photograph for this post so we will have to make do with this image from the cover. It was a great read, to be honest. A fascinating look at the numbers and deals behind the more prominent chefs in Sydney. There is certainly a great deal of celebrity involved but this drives the reality that though food is a passion for chefs, money still has to be made to survive and that big dreams need big financial backers who look for monetary returns as well as the realization of culinary visions.
Image courtesy of www.readyworkaustralia.com.au
Moving on to Australia in general. Did you know our population now stands at 21 million? And that 7 million of us live in and around Sydney? No wonder the traffic is so horrific and no wonder we now have 2 Ikeas and a Costco and no less than 2 Maccas outlets within 10 minutes of where any of us live.
Image from crushable.com
On a sadder note, did anyone else hear about Ashton and Demi? It's made the pages of the
International Business Times
so there must either be a grain of truth to it or it might potentially have some influence on the sovereign debt crises sweeping much of the world. It sounds nasty.
I feel that I've grown up against a back drop of Demi Moore's life. First there was St Elmo's Fire when I was fourteen. Then Ghost and that song from the soundtrack that I played to death and have now forgotten the title of. Was it Unchained Melody? Demi had her children and posed for the cover of Vanity Fair with one of her bumps body painted. This paved the way for many skeletal looking pretenders. She hid away for a bit but re-emerged for Charlie's Angels and as one of Rachel Zoe's major clients. That's at least 20 years of my life right there.
I think I need a bit of a lie down after recounting all that news. I need to rest up for my favourite day of the working week.
Take care everyone and see you soon! Are you excited for the weekend already?