I'm sure you know how my weekends roll these days. The Saturdays tend to start in search of hot chocolate. Specifically the kind made with melted hot chocolate. I might have to endure (rather good) cocoa powder and marshmallows during the week but on weekends, it has to be the good stuff. This weekend's search took me to Ikea country, i.e. Rhodes Shopping Centre where I had a few errands to run and things to 'research' for Baby SSG's non existent nursery / half of the spare bedroom.
Being a Saturday morning, I was wise enough to know that there was no way I was going to cope with the crowds at Ikea without sustenance in the form of a large dark hot chocolate from Oliver Brown and a snack serve of Cheezels from the snack food shelves of the SSG Manor pantry. If you ever come round to my place and open the pantry, resist the urge to sigh very loudly because the bottom half of it is basically a monument to all that's wrong with food in the twenty first century. There are 20 plastic containers and zip lock bags of everything from marshmallows to Tim Tams to Veggie Straws to sugary dried fruit to full salt Premiums.
There might be a fair bit of junk on this here shelf but at least the containers are PBA free.
I've done a lot of grazing in the last 4 months and not all of it's been sensible. I've also gone through phases faster than I've been able to empty the containers. Adding to the situation is Mr SSG's sympathy cravings for chips and salted mixed nuts. When I took this photo of shame, I discovered an opened chip packet that hadn't been secured with an elastic band. The Pantry Police are not amused. That's right up there with tearing a packet open instead of cutting the top crimp off neatly....
After doing the rounds of Ikea and the shopping centre's other baby friendly stores (50% of the floor space and counting), Baby SSG still doesn't have anything for their nursery. We're being mutually indecisive, the baby and I.
Is Baby SSG going to be a quirky cot lover?
Ikea Mammut cot
Or do I impose my love of this functional, goes with everything and minimal assembly required Bloom Luxo Cot?
Image courtesy of www.babyonline.co.uk
I suspect the baby will not be fussed either way......
But I didn't leave Ikea empty handed. I now have two more mugs for circulation through my rota for before work cups of tea. As you've probably gathered, I 'm not a person who sticks to a colour or design scheme in the kitchen. I like an eclectic mug shelf. I chose these Ikea mugs for their comfortable handles and wide brims (so that my cuppa cools quicker in the mornings before I have to dash out and hit the M4).
Image from Facebook

The Olympics are nearly upon us and the supermarket shelves here in Australia are full of special edition green and gold products. Cheezels now come in green and gold packaging, the labels on Vegemite jars (and not the spread itself, thank goodness) have had the same treatment and these vanilla Oreos have also hit the shelves.
The Games are such an endorsement and sponsorship dollar laden affair these days. Athletes with sponsorship deals apparently now have some kind of 'lock out' period for their usual sponsors in the weeks leading up to the games and are meant only to endorse official Olympic brands for the duration of the games.
McDonalds has lost its bid
to be the only French Fries / chip / hot fried potato product supplier to the Olympic sites in London.
All of which got me thinking about the interviews with Olympic athletes from 40 years ago that I've heard on the radio and read in the papers recently. In those days, the bulk of competitors were not professionals earning their income from their sport. Being an Olympic athlete was generally not the only thing in the lives of those talented men and women. Most were expected to hold down a job and come up with much of the money to fund their equipment whilst preparing for the games.
For those who were war time competitors, other family members gave up food rations so that the athlete in the family had enough protein to sustain them through training. Other families saved for months to provide the money for running shoes. Athletes would make the journey to the Olympic city over days or weeks by ship and find that the official fund was a bit short and their allowance for the games was greatly reduced.
On returning from a gold medal winning performance, many returned to their normal lives to complete their education, return to work, raise their families or perhaps all three. It's such a stark contrast to what it means to be an Olympic athlete now. When asked about the differences, many of the older Olympians weren't able to make a comparison. It was just a different time when they were competing and that was just the way life was.
I was thinking over that but of Olympic nostalgia and anticipating the excitement of the forthcoming London Games as I went on my evening walk last night. As I ambled along with my iTunes library Genius-ing its way through Travis, Britney and Jane's Addiction (don't question the Genius), I realised I was missing something in my music library.
Image courtesy of www.nme.com
The Spice Girls circa the Girl Power years. I'm too well versed with what's been going with the girls' lives, hair and wardrobes since the band split up but I had this overwhelming desire to hear their greatest hits again.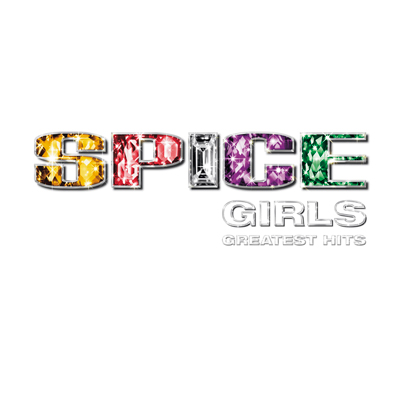 Image courtesy of tube.hk




So as of last night, I now own their 2007 greatest hits compilation.
Which was the perfect soundtrack to a Saturday night dinner of home made Cajun chicken burgers with a side of potato crisps.