Becoming a new mother is an intervention guaranteed to help a person overcome their dependency issues with social media. With all the changes and upheavals in my life over the last few weeks, I've found myself with less energy and brain power to tap out a tweet, update my facebook status or even upload images to instagram.
It's made my life simpler in some regards. Daily life seems to flow that much easier when you are free to just live experiences fully. It also needs to be said that my life right now isn't exactly scaling the heights of excitement and even 140 characters would be a generous limit for the day's more exciting moments. There's really only so many times you can tweet 'Baby slept straight after his feed. #winning' or 'No crying fits today. #earsnolongerbleeding' in a week. Ditto the photos of that (sometimes) peacefully sleeping face which seems to be literally growing up before my eyes.
I'm also less preoccupied and fidgety now that I've exited the social media freeway. My fingers no longer itch to tap at the surface of my iPhone or iPad at every possible opportunity. I always seem to have one eye and an ear on the baby these days. When I do have time to myself, I'm online on my own terms where enjoyment rather than obligation is the priority. A few minutes on each of my favourite sites to catch up on the news and a few more to reply or comment where necessary. I'm hoping that what I lack in quantity these days, I will make up for in quality.
I've taken to reading in those quiet moments that I don't quite have to myself. Easy reading, page turner type novels are my current poison. I've rediscovered the soothing qualities of comfort reading. Nothing too challenging (so that I can pick things up easily despite frequent interruptions) but with enough drama and feel good factor to keep me interested.
These are some of my recent reads. As always, they're all available on Kindle.
www.wikimedia.com
In some ways I regret not watching the television series based on Jennifer Worth's memoirs, 'Call the Midwife' because I loved the book. However, as I get so disappointed with film adaptations, perhaps it all worked out for the best. Funnily enough, I started reading 'Call the Midwife' in hospital after Baby SSG was born as I was coming to grips with breastfeeding and skin to skin time. It's amazing the things you can balance a Kindle on.
Anyway, back to the book. Jennifer Worth was a midwife who worked in the post war Docklands of London in the 1950s. While she was not religious herself, she worked with the nuns who pioneered midwifery in the working class area of the East End.
Culturally, it was a time of great change in London, not only because of the advances in medical knowledge but also because of the changes within society. The workhouses of earlier decades where the socially vulnerable went to be 'cared for' were shut down but their devastating impact on their inmates cast long shadows over the lives of the older residents of the area. The wealth associated with port industries saw businesses like prostitution flourish with dire consequences for the women trapped in the business. Against all of this was a city trying to rebuild itself after the war.
Pregnancy and childbirth are universal human experiences which unify women from all walks of life. Worth's vignettes from her own work highlight this. There are tales of great sorrow and also of great joy. Worth writes with great compassion and intelligence as well as humour. I'm so excited that 'Call the Midwife' is only the first of a trilogy of novels she wrote about her career, I've downloaded both 'Shadows of the Workhouse' and 'Farewell to the East End'. I suspect I'll not be able to put down either of these as well.
www.mediabistro.com
Ahh, it's been a long while since I last read a Jackie Collins novel but sometimes a girl needs a bit of escapism to see her through the early hours of the morning. I last read Collins when she was in her Hollywood Husbands / Lucky Santangelo period. She was also rocking serious leopard print and costume jewellery in her promotional photos too. These days, she's more pared back in the wardrobe stakes but the big hair remains.
Accept no imitations, Jackie is the guru when it comes to steamy, glitzy sagas about the rich, the beautiful and the famous. Part of the fun for me is trying to guess which celebs she's loosely based her characters on.
www.mirror.co.uk
I'm not going to do much of a review on 'The Power Trip' because half the fun with a Collins novel is getting to know the characters yourself and getting swept up in the wacky plots and relationships of the main characters. I'll just say that there's a luxury yacht involved as well as a Russian oligarch and a bit of a hostage situation.... Enjoy!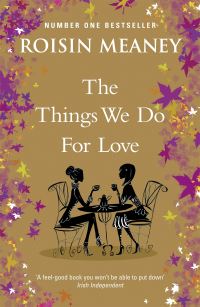 www.easons.com
I've also found a new Irish chick lit author to get obsessed about. Roisin Meaney is a little Maeve Binchy and a little Cathy Kelly. 'The Things We Do For Love' follows the lives of the students and teacher of a recreational drawing class who meet once a week for 6 weeks. You know how novels like this roll - people have secret pasts that affect the way they relate to the present world, relationships falter, surprise connections between characters are revealed... There's comfort in the predictability of this genre of novels. With Meaney's touch, though, the characters are multi faceted and it's easy to empathise with even the mandatory 'scarlet woman' main character. I especially like Meaney's development of her male characters. They are more well rounded and complex than those of her contemporaries. She avoids being too twee with the ending as well.
www.jarrold.co.uk
My surprise find would have to be 'Oh Dear Silvia' by Dawn French. Better known as a comedian, this is French's most recent novel and the first of hers that I have read. The plot is simple but the delivery elevates it into a pithy exploration of grief and forgiveness. Silvia is in ICU with severe head injuries after falling from a balcony. She isn't expected to do well. Her family and friends visit her and through their visits, we learn about who Silvia was and how it came to be that those around her could feel both the depths of hate and also intense love for her at the same time.
Dawn French is keen observer of human behaviour and the characters she peoples this novel with manage to be simultaneously hilarious and tragic as they struggle to accept that Silvia is dying and will never again be the woman they remember her as.
Well, that's it from me for now!
Until next time,