It was another gloriously sunny Sunday today. The laundry on the line was bone dry by mid afternoon and I drove home from my swim with the sun on my arms. It's going to be so hard to say that inevitable goodbye to this weather in a few weeks.
I am happy, though, to be saying hello to hot cross buns. I've held out for as long as I could but with under two weeks to go, the time was right to start my annual bunfest.
It's been in the news recently that Mothercare Australia has gone into administration and has had receivers appointed. Things don't look promising with regard to their brand having a continued presence here. I've read stories in the press about gift cards and laybys not being honoured. The Mothercare store in my local shopping centre was looking pretty tired this week with half it's shelves bare and fittings already being removed from its walls.
I've had waves of Mothercare related nostalgia since hearing the news. My parents went to London on a holiday together and my brother and I stayed with my Aunty in Singapore whilst they were gone. We returned to Perth together with a suitcase of Mothercare items my mum bought on her travels.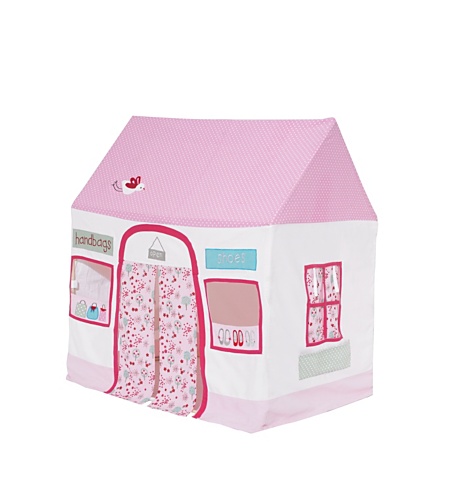 www.mothercare.co.id
My favourite toy from her haul (overseas shopping hauls run down the maternal line in my family) was a Mothercare Wendy house. It looked a little like this more contemporary style I found on google only less pink nod girly. Mine had a very late seventies bright orange roof. It was much like a tent to assemble. The foundation was a series if black pipes that clicked together and the 'house' was printed PVC that slipped over. The door was a simple flap and I think there were clear front window panels.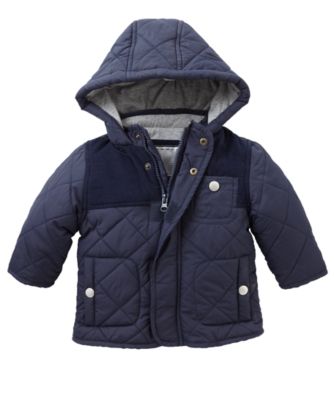 www.mothercare.com
And the clothes! I had a puffed blue parka that was a true investment piece. I imagined myself to be Little Blue Riding Hood every time I wore it to run through the rain and its puddles in the winter. My ever practical mother bought a larger size and I got several years' wear out of it.
I think this has been the second time Mothercare has tried to break into the Australian market and I will be sorry to see the stores go. But before Mothercare disappears from our shores, I managed to stock up on these cotton onesies for Baby SSG. They're a pretty good make. The cotton is super soft and they wash well.
Before I go, I'm going to leave you with some virtual chocolate. The best kind this close to Easter with its buns and long weekend of food and beverage indulgences. I was luck enough to be given these by my brother and sister law this weekend.
These are from Princess Coco in the Sydney CBD. Unfortunately their website appears to be down at the moment so I've included the urbanspoon link in this post with address details for the store.
What can I say? They are definitely the chocolates you need when your inner princess needs pampering. The flavours are rich and the chocolate melts in your mouth. These little gems are as delectable as they look.
I have it on good authority that the Princess Coco hot chocolates are to die for and I plan to investigate this for myself as soon as I can.
I hope you have a lovely evening. I'm debating whether or not to watch the new season debut of The Biggest Loser. It's focussing on families this year, parents and young adult children. I hope it doesn't all end in tears.