It's hump day, it's already been a long week. Do I need any more reason to reference the sisters Minogue in today's post?
www.idolator.com
Guess who's replacing Delta on The Voice Australia? The new judging panel was announced earlier this week and Kylie is to be one of the mentors. Will.I.Am will be joining too (he replaces Seal). Joel Madden and Ricky Martin round out the group for season 2014. I think the producers have created an interesting combination of artists and I'm looking forward to the group singing together.
I wonder how Kylie's going to frock up for the season? Delta was all statement eye makeup and evening wear this year. It seems to be the look for female talent show judges and mentors at the moment.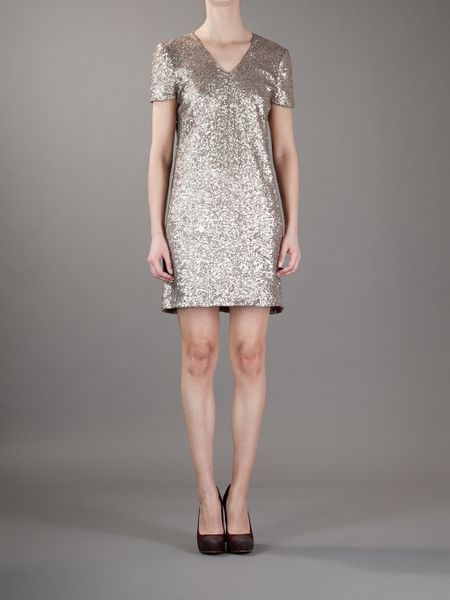 Orion gold sequin dress by Project D, London.
www.lyst.com
It's always the way though. When you're having a horrific week at work, the gods of online shopping decide to smile down upon you and give you some reason to get through the day. I found this Project D dress on OzSale today. It was $70 and apparently retailed for around $700. Project D is a label created by Dannii Minogue and Tabitha Somerset Webb. Faux Fuchsia has pronounced that #sequinsarekey and I can finally join the party.
There were a few other online purchases last night. But they are well and truly stories for another day.
As important as it is to be fully engaged with the present and the numerous tasks at hand, there is a lot to be said for taking a little armchair holiday every now and then.
I've been trawling the archives of the blog (and my mind) and have decided to take myself back to December 2010. Poolside at the St Regis, Singapore, to be precise. I can't think of a more luxurious step back in time at the moment.
That was a lovely holiday. Kicking back amongst manicured tropical water features, gazing at my freshly pedicured feet. I'm feeling refreshed just from re uploading the photos from that trip onto this post. Stay tuned for more repurposed holiday blog post photos. It's the most economical, carbon neutral way to travel.
As much as I've been whinging and moaning about going to the gym this week, it's actually been the one thing that's helped me unwind after the hectic days I've been having this week. There's nothing like wielding a kettle bell around to release any pent up frustration.
And that's a wrap. Day off tomorrow. I'm off to get the car serviced and then off to sit at the hairdressers for several hours in complete silence. Bliss.
Take care.