Can I have a show of hands for anyone else who wants summer with her soothing, laid back vibe to start work a month early on Monday?
We've officially got a whole month more of spring to go but summer, I'm ready for you to come back into my life right now. Summer, you always makes everything better for me. Crazy work days, impossible to do lists for my days off, weekends spent catching up on housework whilst simultaneously getting ready for the coming week.... It's all never quite as overwhelming when you can feel the sun on your bare arms, see a faint tan on your 5 am just out of bed face and drive home under that beautiful golden summer evening sky.
It was the restorative powers of sun, sand and surf that drew Toddler SSG and I to Bondi Beach yesterday. The promise of going out, a bus ride and a babycino saw Toddler SSG fed, bird bathed and dressed in record time.
And weren't we well rewarded for our efforts? We arrived at Icebergs just in time for the sun to have taken the chill out of the morning air and it was also that sweet spot of the day before the scorch sets in that makes walking barefoot on the sand or pavement akin to beach side fire walking.
I could just look at this view forever. I have a little video on my phone of the crashing waves, the surfers and those lazy clouds and it's currently getting more plays on my phone than my doting aunty and mummy video clips.
We were actually at Bondi for Sculptures by the Sea but the logistics of taking Toddler SSG safely through the exhibits were beyond me after our adventures at Icebergs (one spilled babycino just outside the gym and several jail breaks down the stairs to the pool that was closed due to the high waves).
So we went off in search of a barber for Toddler SSG's pre Christmas hair cut.
We found ourselves at Chop Shop which is the funkiest barbers I've ever seen. But then again, being in Bondi, that's pretty much par for the course. With its retro barber chairs, a wall of fame featuring male celebrities with iconic hair and kitsch ornaments nestled between hair dryers and combs, it's hard not to feel hip by association simply by setting foot inside. Oh, and Toddler SSG left with a lovely do as well with 'movement in the sides' while still 'keeping things short, yeah?'.
I've lived in Sydney long enough now to know that October is jacaranda month. So I'm glad that I finally managed to see the purple blooms in my new neighbourhood on yesterday's travels. Seeing their vivid colour through leaves and branches and against the sky always makes me smile. I think I'll have to be careful with what I wish for when it comes to early summers because then I'd miss out on my yearly jacaranda fix completely.
And I'd also miss out on sunflowers too. This beautiful bunch lit up a communal table at Little Jean during last weekend's Saturday morning coffee and pastry run.
It was a big weekend in food, actually. We also made it to the night noodle markets.
I know they're technically a night market but we arrived early to accommodate toddler dinner time and also to avoid the evening queues at the stalls.
We found old favourites like xiao long bao
and some new ones like these dishes from Bao Stop. Toddler SSG was a huge fan of the Peking Duck French Fries while I'm glad I embraced carbs and batter in the shape of my Korean Fried Chicken bao.
For dessert, we waddled over to Miss Dipity's ice cream stall.
Toddler SSG waged a heroic battle with his chocolate soft serve topped with Dutch cocoa rice crisps. I had no idea chocolate soft serve could travel so far on such a small person.
My dessert of choice was a peanut butter popsicle dipped in dark chocolate and sprinkled with pretzel pieces. Just looking back on this photo is making me crave one right now actually.
One of the good things about having dinner at toddler o'clock is that there's still plenty of daylight left over afterwards. Which you can spend running alongside the water feature in front of St Mary's cathedral.
Or just admiring the cathedral from afar if you're the owner of a slightly older pair of legs.
What else has been happening at SSG HQ lately?
www.thechicgeek.com
Ah yes, a new Kiehl's release. I'm a huge fan of their Midnight Recovery Complex aka the miracle oil in the dark blue dropper bottle with gold writing. There's now a miracle oil for use during the day in a clear dropper bottle with white writing. It's called Daily Reviving Concentrate and costs $61 for a 30ml bottle.
Looks like I'm all set, skin care wise, for next year's work trips.
I have samples to try thanks to Angela at Bondi Junction who also put me onto the Christmas gift pack version of the face cream I ran out of thereby saving me dollars.
Chemist Warehouse has become my new Priceline. It's dangerous having one just down the road. Their ridiculous discounting is just making me spend in order to save....
I'm officially doing Christmas at my place this year. And I've started catering early with this 32 count carton of Merryteasers from Costco. They're all you need for dessert (and breakfast) on Christmas day, aren't they? Besides trifle, I suppose. I have no idea what mains will be for lunch but rest assured, there will be an epic cheese platter somewhere.
So I did well by bringing snacks on my Costco run (to help me resist the call of the pizza slices and bottomless cups of Pepsi Max) but I couldn't resist the call of this Lucas' PawPaw multi pack. Or the 30 roll units of 'real' sized toilet paper rolls.
Might splash out for a tray of sushi the next time I'm there.
As well as crossing the road to the new Kmart and Aldi. You might have to send a search party out for me the next time I do a Costco / Kamrt / Aldi / Woolies run.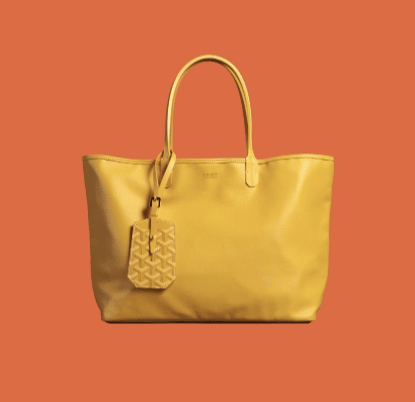 www.spottedfashion.com
Myriam and I are still emailing between Paris and Sydney. There are new developments in the form of the Anjou which is also reversible but lined with leather rather than fabric. I have been persuaded and am hoping it won't be too much longer until my bag arrives.
Are you hosting Christmas this year? Any hot tips for what to serve for lunch?
Does summer make everything better for you too?
Have a lovely weekend.