Some facets of motherhood are just made for social media, blogging and self publishing. Those precious first few weeks of newborn life lend themselves so well to photographs and essays on both touching and teachable moments. The toddler years offer much of the same plus endless material for darkly humorous memes and tweets. At the mercy of whatever unusual sleep wake cycle their little one is currently embracing, you can rest assured that at any given moment of the day, somewhere around the world a member of your readership will be savouring your work as a little treat to themselves in what can be very long days or nights. There's then a deathly silence about the school and adolescent years which I like to think is because everyone's too busy to even think about putting together blog posts but I guess I'll find out for sure myself in a few years' time....
But what about the mothers themselves? What's likeable and shareable about them? Clothes, pre baby body fitness regimes, five minute beauty regimes and dinners... All very important information but I think there's a large part of motherhood that's often not as openly talked about or overshared about. It's something all of us will have to confront and master at some stage of our motherhood journey for ourselves, our children and everyone else we treasure in our lives. I'm talking about our emotions and how we choose to use them positively. The negative ones of frustration, anger and impatience. The ones we often bottle up unsuccessfully only to have them spill onto the most undeserving people in our lives.
I've been reflecting on my emotions and how they've affected my days as a mother a lot recently. How I could have handled a situation with more maturity and respect for all parties involved. How perhaps Elsa's somewhat annoying refrain to just let it go might have some truth to it after all. But how?
Being the net
loving
savvy mum that I am, I immediately turned to my Facebook feed and Google for the way forward. And I've found a few resources that I'd like to share with you today.
www.tiffanymolloy.com
Lisa-Jo Baker
is a South African born mother of three who currently resides in the US with her American husband. She initially trained and worked as a lawyer before redefining her professional life as a blogger, writer, professional speaker and strategic manager at Dayspring.
It was
this pos
t on Lisa-Jo's blog that made me immediately download her book 'Surprised By Motherhood' for my Kindle. In the post about things to do
before
you lose your temper at your children, Lisa-Jo shares some of her not so great mothering thoughts as well as some really useful insights into how we, as the adult in the relationship, can take ownership of how we feel and think before we act. Lisa-Jo has a Christian background and she draws upon this to provide a spiritual context to her thoughts and advice. As someone who shares this faith I do respect the way she writes about Christianity as a vibrant presence in a complex modern world in a non confrontational and non judgemental way.
'Surprised By Motherhood'
(link to author websit offering a three chapter free download) is Lisa-Jo's memoir about being a mother and a daughter. As a teenaged daughter, Lisa-Jo watched her mother die of cancer. As a young woman, Lisa-Jo actively rebelled against the idea of ever having children as she grieved the loss of her own mother. As a mother, she finally understood the struggles her liberal artistic mother faced as she surrendered the duties attached to be a doctor's wife and a parent in South Africa. Lisa-Jo shares all of this in that beautiful writing voice of hers that makes you live the memories she writes about while also making you reflect upon your own life as a mother, daughter and partner.
It's been a profoundly emotional read for me so far. The universe has a way of sending books into my life at the precise moments that I need them most.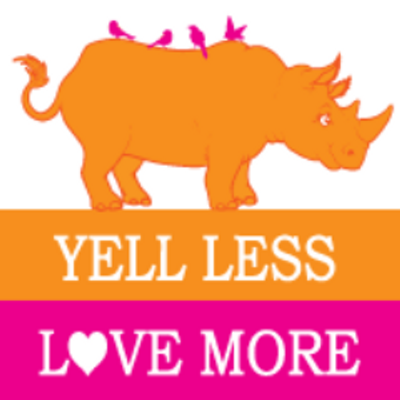 www.twitter.com
A more light hearted and non faith based website with as important a message to share is
The Orange Rhino Challenge
. It began as a mother's blog about the year that she decided to simply stop shouting at her children. She made it to 520 days without a yell and learned so much about parenting and her children along the way. The site also contains guides on
how
to stop yelling, a challenge to stop yelling and the ongoing gently humorous blog of the Orange Rhino.
Have you found any parenting blogs or resources that just spoke to you in your moment of need?
Life changing reads aside, this is some other stuff that's happened since last I wrote (and thank you ever so much for your lovely comments of support on my 'woe is my follower count' post from last week).
I finally paid someone a moderate amount of money to come over and reset the backyard security gate. I now have five sparkly new remotes for the gate plus I even know how to manually open the gate in the event of an emergency.
And who could forget that moment on Saturday morning when I energetically trimmed back this hedgy thing that was threatening to wrap itself around the car? It was so cathartic and such a release to wave the hedge trimmer around above my head... And then I had to collect up all the clippings for the green bin. That was some good incidental squatting and lunging.
In the world of toddler gastronomy, jelly has made a huge comeback. We like it made with 2/3 (precisely) the usual amount of water Aeroplane suggests and we like seeing blueberries wobble on top of two contrasting layers of it. And it has to be served in a clear plastic disposable cup.
I know what I'll be making on my day off tomorrow, then.
Cheerio!