I'm going to sound so old as I write today's post, I might as well start off with a picture of an easy chair for us all to digitally ease into. Because there's a high chance I could put everyone to sleep with today's SSG Soapbox topic: Work Wear or the Lack Thereof.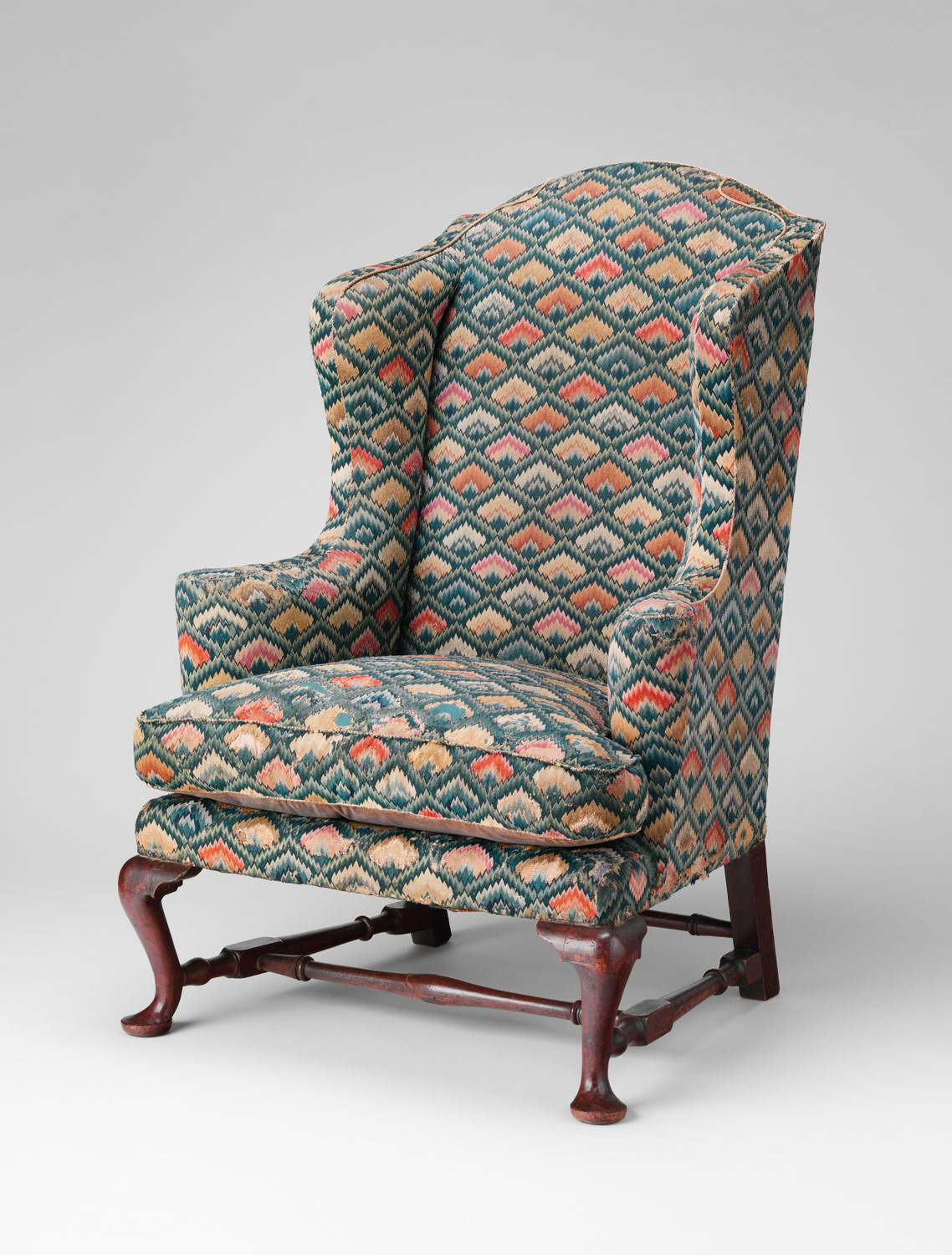 www.metmuseum.org
Remember the good old days when you could walk into most Australian high street stores and find yourself options to wear to work? You know, button down shirts, suits, shift dresses... Things in sturdy fabrics that you could mix and match with what you already owned. Things that weren't sheer. Things that didn't make you look like a stumpy sack of potatoes on pasty stilt legs. Things that actually looked good with sensible shoes.
Don't get me wrong, I know the fashion world has always been about reinvention, new perspectives, juxtaposition and fantasy. It's just that way back when, allowances were made for real world women. Women employed in non creative industries. Women whose daily lives were not dissimilar to doing 16 hours of bootcamp continuously as they went about being all things to all the people in their lives. Who despite all of this (or perhaps as a response to all of it) still valued looking put together and somewhere in the vicinity of the prevailing trends in fashion.

You've possibly noticed for yourself the changes in many of the stores of our Australian high street. The phasing out of tailored suiting, the phasing in of the on trend. Season after season of things that look pretty on the models in the campaign but would translate rather dismally into your reality of commuting, working, household running and machine washing.
There's only so long a woman can cling onto a wardrobe of black trousers, T shirts and cardigans before something has to give. And at that moment of give, wasn't it lucky that I reacted with a virtual trip to Next Direct? I'm a regular Next Direct customer for dresses and jeans for myself and most of Preschooler SSG's things but I decided to be brave the other day and try a suit from their Tailoring department.
www.nextdirect.co.uk
This is
the suit
I ordered as seen on the model on the Next website. It's a navy stripe suit, lined and in a fabric of polyester and viscose with a bit of elastane. The jacket is $78 and the tapered trousers $48. The care labels recommend dry clean only.
Navy pin stripe suit jacket - Next, short sleeved rayon blouse - Uniqlo.
I know what you're thinking. Synthetic. Cheap (relatively). Suit. But bear with me. It was such a joy to wear to work on Monday. The fabric had a decent weight to it and not an ounce of shine. It was warm but also comfortable with just a bit of stretch. Next also seem to have perfected the slimming cut and I love how the tapered leg of trousers and their cropped length gave the pinstripe tailoring a bit of a refresh.
The blouse I wore under the jacket is one from the rayon range at Uniqlo. They're another work wear find of mine. They are so easy to wear and sit nicely under jackets. They iron and wash well. I keep an eye out for the new season versions on the Uniqlo website and click that virtual shopping basket when necessary.
Speaking of Uniqlo.. I'll be wearing it to work for the rest of the week according to my wall-drobe. All the experts tell us that the key to a smooth working week is to have your work outfits set out in advance so that all you have to do in the morning is to put on whatever's on the hanger in front of you I've finally decided to listen to sensible advice while also putting the knobs on the higher cupboards of my wardrobe to good use.
Onto a bit of housekeeping...
The results of my fried rice using Woolworths' instant Jasmine rice are in.
It's definitely easier to use instant rice but it does seem to need more seasoning than the batches of jasmine rice I make in my rice cooker. The instant rice is also harder for some strange reason. I'm going to have to work on my technique for the next batch.
www.swiish.com
In other news from Woolworths.... Guess who's candles and book were up for sale just outside the entrance of Woolworths Bondi Junction today? Hope I get the spelling right. Here goes.. Kyly Clark's
Lyfestyled
range. I don't think Kyly herself was there but there was this surreal white space aglow with candles, elegant floral arrangements and sales staff in immaculately white uniforms giving
life
lyfe to that spot next to the play equipment before you hit the travelator.
I wish I could have stopped by the space and got the low down on the candles and Kyly's book, 'True to You' for you (oh the rhyming that you get when you read this blog) but alas I'd just been at the gym
and then having a coffee that I was this close to getting Nutella added to.
Not exactly a life styled enough to be Lyfestyled in other words.
Has your life been Lyfestyled? The candles sounded lovely but didn't seem to have strong fragrance from what I could gather as I walked past. Your verdict?