Well, I'm a happy camper tonight.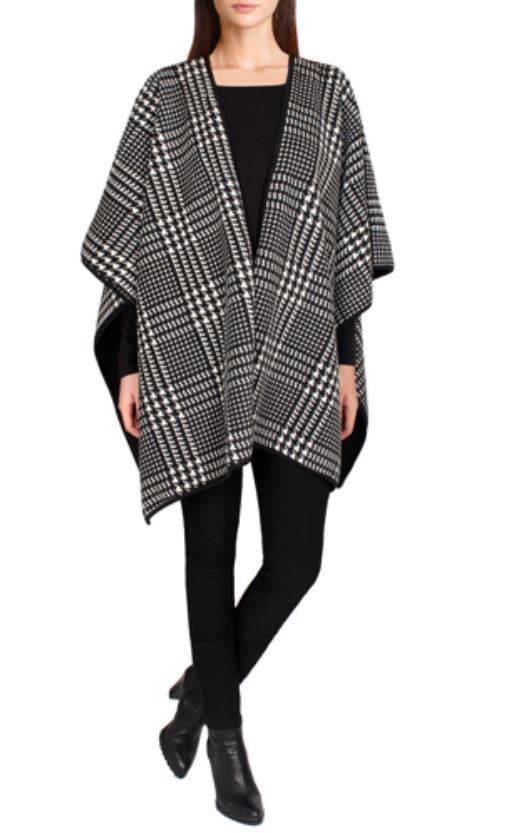 www.ebay.com
In a flurry of winter wardrobe organising, I've managed to find my long lost Ike Behar reversible wrap. It was buried in the depths of the coat section of my wardrobe with my two pairs of knee high boots.
www.costcocouple.com
It was one of those Costco finds. The kind that don't look very inspiring laid out on the central clothing tables of the store but end up being MVPs in your wardrobe on account of how warm and easy care they are.
The two pairs of boots are also in excellent condition (not from Costco but close, I got them one year when Melbourne's Louisa shoe store brought their warehouse sale across the border) which means I can shut down those windows and baskets I have going on Net A Porter and The Real Real. Don't you love it when you just totally nail shopping your own wardrobe?
One of the simple joys of this time of the year is walking into work wrapped up and well insulated from the elements.
It gives the soul almost as big a hug as nights spent between layers of doona and electric blanket. Both of which I've got set up for the 4C minimum we're expecting here tonight.
And to think that I'm blogging tonight dressed in flannel pyjamas, thermals and explorer socks when today looked like this....
The sun was streaming through the window of this waiting room so brightly this afternoon, I had to wear my sunglasses as I flicked through some paperwork I brought along to read. I just love this wall. It's nautical, it's beachy, it's vibrant yet it also felt very restful gazing up at it in that sun.
Waiting and appointment-ing done, it was down the road for afternoon tea to make the most of the mid afternoon sun. It's a bit of a rare commodity this late into winter. We shared the long communal table of our favourite cafe with several gentleman retirees who were out for their afternoon cappuccino, a read of the papers and bit of serious discussion about the world's pressing concerns. Dotted elsewhere around the full cafe were tables of babycino aficionados and their parental or grandparental units. The active and corporate wear sets waited for their takeaways with half smiles playing on their faces as they swiped their smart phones. Smiles that suggested that they'd be back out in the sun to enjoy their coffees the moment their orders came through.
Moments in the mid winter sun. What's not to like?
Any great finds in your wardrobe this week?