Winter, I love how you practically force us all to make accommodations for your arctic winds and bone chilling crisp mornings.
Mi Goreng just had to be served for breakfast.
Coat - Uniqlo, jumper - Target, jeggings - Next, trainers - Nike thanks to ASOS and their excellent site wide discount codes.
New red duffle coats have had to be purchased and worn for things like supervising morning tricycle rides.
And preschoolers have had to be dressed in high performance fleece from Kathmandu. Preschooler SSG is loving this number in Woolworths trolley handle green so much that I bought him a few more tops from their current half price sale. The fleece washes well and is so soft and light. Sending him to preschool for a day of outdoor play in a fleece layer over his customary cotton tops has made me feel less worried that he refuses to wear jumpers or jackets as I head out for the day swathed in a jumper, coat and scarf. If it's good enough for the recreational hiker and mountaineer then it's got to be good enough for busy preschoolers.
It's also incredibly important to stay well hydrated even in the cold. Hence the need for cafe pit stops mid morning...
And cups of green tea with lunch at the food court. I often bring my lunch and some fruit along with us when we're out for the day but make it a point to buy a hot drink for myself in addition to whatever Preschooler SSG is having for lunch. Mostly, it works well. A green tea bag in some hot water. A bit overpriced often but drinkable. But sometimes it doesn't. Like the other day when I paid $2.00 for this. A beautiful but impossible to drink cup of loose leaf tea and hot water in a plastic cup.
So I decided to start saving some money, the environment and the gaps between my teeth and have started using this stainless steel travel mug to bring along my green tea from home.
I could've splashed out $22 for one of these plastic glittery affairs from T2 but commonsense prevailed and the one I'm using was $9.50, stainless steel and from Woolies.
It's working so far. The mug is completely leak proof, my tea is just the way I like it and hopefully I'm helping reduce landfill in this country.
In other exciting beverage news....
Pete Evans, is this an application of your evidence based science at my local health food grocer? The world has really gone to a strange place when a jar of charcoal water costs twice the price of a jar of water with mango and lemon pieces in it. That water is even being sold in jars is another worrying development....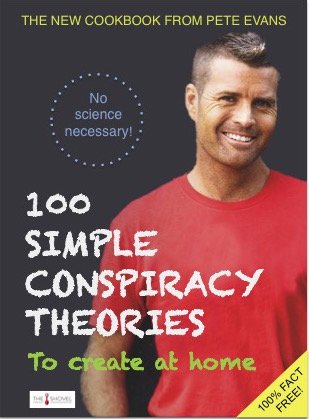 via twitter and The Shovel
Sorry, couldn't resist.....
Onwards to a handy little hint I just discovered this afternoon. Those Sipahh straws with flavour beads that dissolve into fresh milk as it gets sipped up the straw fit into the tops of Boost Juice's $5.50 (making them more spendy than charcoal water.. who would've thought?). Less sugar, probably more healthy and definitely friendlier on the wallet than a daily Boost. I know Woolies definitely sell the straws but I'm not sure about Coles. It's often around $6 for a carton of 25 single serve straws but you can purchase smaller sample packs to try out too.
Oh, why not. The rest of this post is all about the beverage anyway. T2's Just Peppermint tea. I'm loving it right now. It's actually more filling and satisfying than my usual mug of tea with afternoon tea.
What are your favourite drinks of winter?