Instagram Stories and I. The story of an unlikely couple....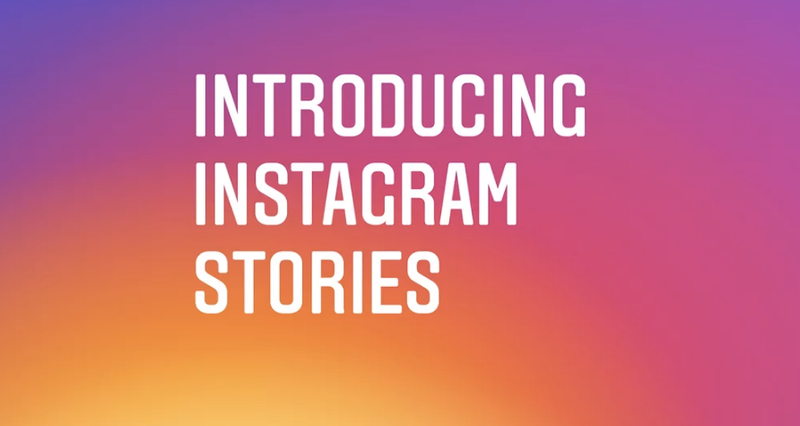 www.gizmodo.com
Instagram just launched its
Stories
function during the week and I've surprised myself by being an early adaptor: husky, always on the verge of a coughing fit voice and all. Early numbers seem to suggest that it has the potential to be even bigger (in dollar terms and reach for brands on the platform) than SnapChat but as far as I can tell, Stories doesn't seem to have the cute features of SnapChat's filters.
What I've really enjoyed about Stories is putting voices to some of my favourite Instagram accounts and also sharing little segments of their everyday lives - captions and spray painted finger drawings and all. On a personal level, I just need to remember to record my segments long enough so that every word of whatever insightful comment I have on things like watching my kettle boil get included in the clip. Social media, there's always something new and it always keeps you on your toes.
I got to see and hear a fair few rain drops patter the windows around the traps this week. It's one of those little things, along with walking around layered up with winter coats and scarves that adds a bit of charm to this time of the year in a sun worshipping city like Sydney.
Duplo has been a life saver through the rainy afternoons. Preschooler SSG builds the cranes for the Duplo city that's taken up half the lounge area while I have been entrusted with building the houses. I obviously had summer on my mind when I came up with this open plan residence with its rooftop entertaining area....
I love the scent of limes, it takes me away to summery holidays and their poolside beverages. I was only making salad dressing with my lime juice this week but it's a start and a timely reminder. I need to seriously get cracking on trip plans for the coming year.
Put my silver Nikes to through their paces on the lino at Woolies this week. There was one last packet of pecan halves at the back of the top shelf of the nut section. Thanks to the bounce in these Theas, I cleared enough air to neatly grab that packet off the shelf before lobbing it into my trolley.
Our local florist had these beautiful blooms on display this week.
I added a splash of orange to Friday's Jeans for Genes outfit.
And it was Cali Press Juice to the rescue for Preschooler SSG's afternoon tea on Friday. A friend mentioned this idea of buying a sectioned lunch box and filling it with snacks as one way of avoiding have to buy practically everything you see in the baked goods, dairy and snack aisle when you're shopping with a three year old riding shot gun in the trolley. It's mostly working so far.
Did you know it's perfectly acceptable to eat and drink in a library in 2016? Neither did I but perhaps that's why there's a vending machine on the private study floor of our local library.
Are you on the Instagram Stories bandwagon?
Do you snack at the library?