I (kinda) love the treadmill at the gym but I've hit a patch of treadmill apathy. I also love outdoor running and in an ideal world, I'd be out there every morning doing my thing on the footpaths of my neighbourhood, filling my lungs with huge gulps Sydney's finest suburban air.
I chanced upon this perfect solution to the imperfect world that I live in. Sprint drills.

Sprint drills are focused mini laps that track and other athletes perform as part of their training. They don't need a huge amount of open space to be successfully executed because the focus is on completing shortish distances at varying intensities of effort and complexity. Which means that they're just the kind of running I can do in my back yard (or on the street behind my backyard) on days when I can't leave the house.
Say hello to my new 'treadmill'. I had my first crack at drills this morning. It was so refreshing to be running in the crisp air of suburbia rather than the slightly stifling air inside a gym of suburbia. The birds were chirping, the sun slowly rising and there was the glow of street and car lights to light my way. It almost didn't feel like working out. Before I knew it, I'd done a good half hour of drills. I did laps at various speeds before doing my high knees, butt kicks, running star jumps and.... karaokes. Karaokes are as brutal as they are fun to do.

I was exhausted, sore and sweaty when my sneaker touched down at the end of that last lap but the endorphin rush and mental clarity my morning cardio session had the stronger effect on me. I'm strangely excited at the prospect of waking up tomorrow to do it all again. I'm not a dancer, I've got two left feet plus a body that always lags behind by at least one beat but I think I've found my 'dance' discipline.
Have you heard of karaokes? As in the running drill step rather than the singing technique (that requires lots of alcohol and fried food to be really appreciated). They're a kind of weaving dance step with a high knee that are apparently great for your obliques. I haven't explained it well at all but the video above is a great way to learn it.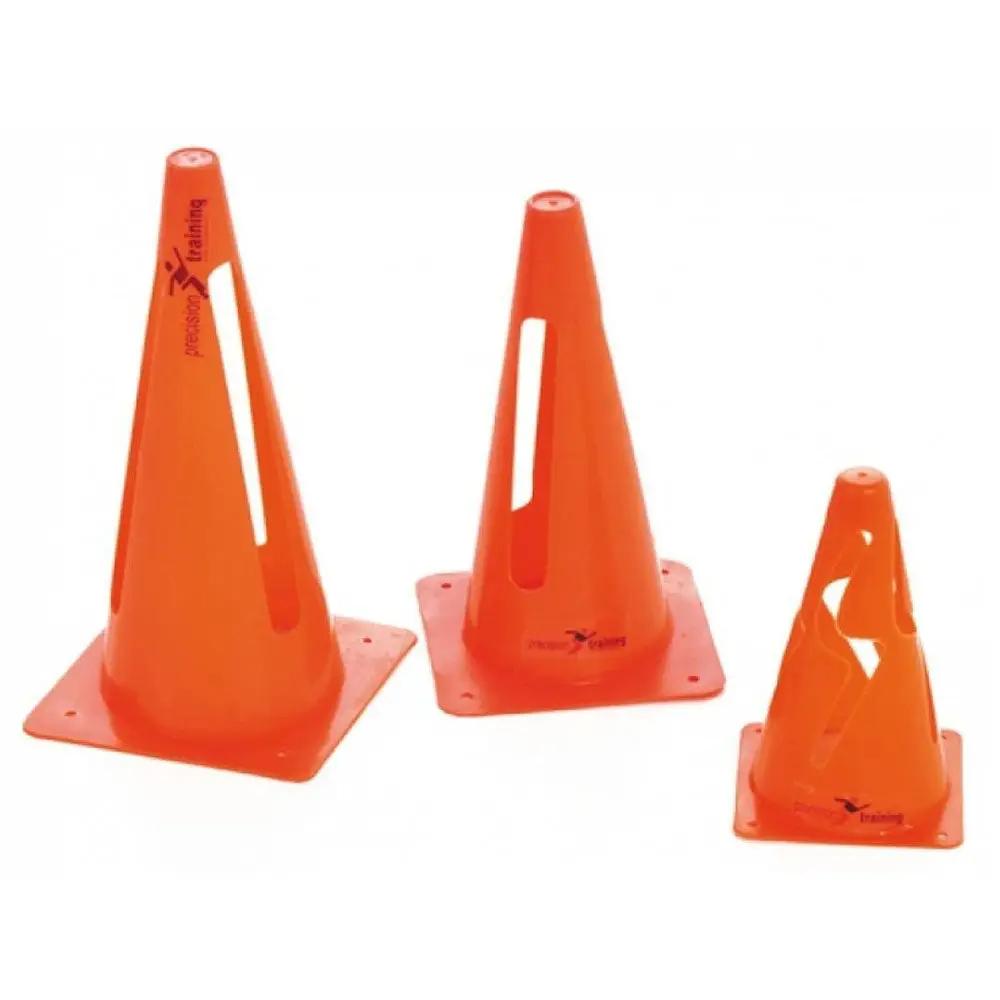 www.sportballshop.co.uk
Of course there has to be a gizmo or new get involved and here they are. High visibility orange witches hats to mark out sprint distances on the road. How good is that back street going to look at dawn with a few orange hats dotted here and there around an energetic woman running backwards and kicking her own butt?
Do you sprint drill at home? Do you partake of any other crazy home exercise programme?