Can you feel it in the air? Our being this close to the end of the year, I mean. This is the last weekend of October which means it will be then November with her gentle ways of reminding you that summer and then Christmas aren't far and then.... December.
How's your week of October been? Good, I hope. This is how mine went down.
Preschooler SSG scored a free scoop of chocolate fudge brownie Ben & Jerry's at Woolworth's yesterday afternoon. They were conveniently located at the front of the store, right next to the fruit and vegetable section. A bit of juxtaposition there but it did ensure that the shopping got done in a timely manner and nothing got missed from my list.
via twitter
Except my tub of lightly sweetened Chobani in the light green tub. It's so popular that your chances of scoring a tub are zero if you happen to be trying after around 4pm most afternoons. It's perfect over baked oats in the morning, it's not too sweet and while it tastes creamy, it's not as decadent as some of the other dessert yoghurts further down the aisle in the yoghurt fridge. I'm going to try again tomorrow morning, wish me luck!
This week has also brought me (and by extension, you) a New and Visionary concealer. This constant discovery of the New, Visionary and Life Changing at Mecca Cosmetica is getting out of control. There's a store five minutes away from me and it's so hard not to pop down after lunch to have a look around. It's never very busy, the staff are always terribly helpful (and flattering)... it's dangerous.
Anyway. The details. Eve Lom's skin care range is something I've read and heard about but never used for myself. I didn't realise that she's also developed a range of makeup. This
Light Illusion Concealer
($47) was suggested to me a few weeks back when I bought that Hourglass primer and tinted moisturiser.
www.evelom.com
Here's a rundown on how I'm liking it so far:
First impressions:
very smart matte gold packaging, sturdy cap and push button at base
brush tip is dense and firm
texture wise, the concealer is liquid to cream, slightly thicker than the MAC Mineralize concealer I currently use ($38), no fragrance and come to think of it no SPF?
blends in easily but a little goes a long way, I found I got the best results dotting the concealer on the side of my hand and then applying using the brush before blending out with a concealer brush.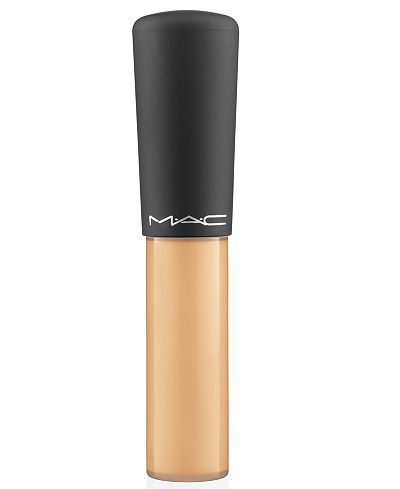 www.macys.com
MAC Mineralize concealer, $38 in Oz
Pros:
it's blatantly obvious that you're not wearing it should you look in your rearview mirror first thing in the morning as you reverse out to get fasting bloods done on your day off ie it works and I'm still recovering from that bare faced moment of reality...
I like the soft finish it gives while it minimizes dark under eye circles
no creasing around under eye area
great colour match for me (there are around 6 shades from the look of the Mecca C site)
wears for a good 10 hours on me
didn't feel or look cakey despite its texture.
Cons:
is a bit thick and takes some getting used to if you're more familiar with thinner consistency concealers for under the eye
the brush tip would be great for other parts of the face but I found it difficult to work with under the eyes, this could just be me and my impatient hands when it comes to concealer - I need it applied and I need it looking okay instantly
will see how long a tube lasts to see if $47 is a ridiculous amount to keep spending on concealer but I figure better to buy one thing that works than to spend the same on three items that aren't quite right and lie around going to waste.
Plus, drum roll... buying from Mecca Cosmetica contributes to points for their Beauty Loop programme which translates to gift boxes four times a year. The contents vary depending on your level of spending. This is the current Level 1box. I'm very excited about the Too Faced Shadow Insurance sample. I've heard good things about this classic.
Finally caught up with the Duchess' Vogue UK feature. I might want her dark denim dungarees. It wasn't as 'fashion' as I thought it might be. The feature, I mean. But an interesting read all the same. Wish there were more photographs... or even a little side bar of favoured skin products and 'repliKate' items of clothing. But that would possibly have been a bit too tabloid, I guess. Told you I'm a bit of a celebrity fashion and lifestyle tragic...
Cheesy pasta ingredients.... taking it a bit literally.
Over in the SSG Manor kitchen, we have been making cheesy pasta from scratch using
this recipe.
I love the Student Recipe wesbite. So many easy and budget friendly food ideas.
All I did was boil the pasta, drain it and return it to the saucepan. I added butter, my two kinds of cheese and a bit of water to loosen things up. The chopsticks are a Chinese person thing, I use them to cook quite a few things.....
The pasta was a Preschooler hit. Tastes just like the packet but better - less salt, less colouring, more cheesy flavour. Plus it's cooked in one pan and you can sneak vegetables into it.
Got to run! Have a good weekend.