Hello and Happy Australia Day!
Whatever you may be doing and wherever you may be, I'm hoping that you're having fun, a relax or both with family and friends.
Preschooler SSG and I will be working on our Lego Louvre.
The set comes with the most beautiful instruction manual I've ever seen for a set of Lego.
There's a few pages outlining the history of the building, its architect and lots of beautiful photos too.
Apparently, this red dinosaur is going to be living at the Louvre when we've built it. The play set is actually from Target and only cost $5. A solid option if you have a dinosaur fan at your place and too many dinosaur figurines is never enough.
Today's Lovin' Life is all about books I've been loving recently. A couple of relatively new children's books and a bargain find for my Kindle. I don't think I've really reviewed children's books on the blog. Hope you find today's reviews helpful. At least they're shorter and more succinct than my regular book reviews.
Preschooler SSG is really loving book time at the moment He often has a few favourite books that he insists we start a reading session with. He's fascinated by the way words look on the page and has started spelling out words and recognizing logos and signs. He often asks me to 'stop reading' so that he can take over with a few lines I'm pretty sure he's memorized as opposed to being able to actually read of his favourite books.
'The Airport Book' by Lisa Brown was a lovely find at, you guessed it, the airport. Beautifully illustrated, each page takes readers through the preparation for a flight from the moment they leave home to get to the airport. There are little sub plots and stories among the characters on each page. It was great fun to be able to read the book and then look up and see or recall various things that we'd done to prepare for our flight. Our paperback edition cost $14.95 at the airport but
Booktopia has it listed at $12.75
at the moment.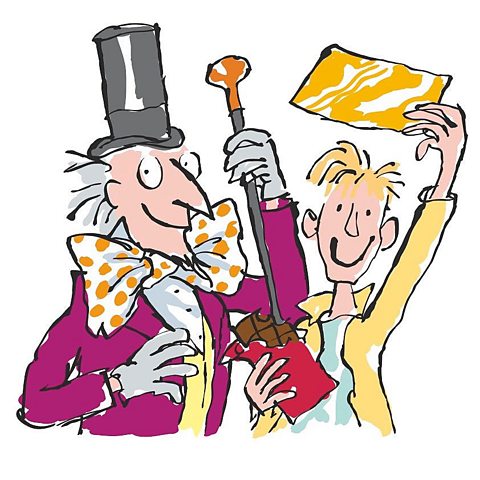 www.bbc.co.uk
I've always had a soft spot for Quentin Blake's work. I can't think of any of Roald Dahl's books without also recalling their Blake covers and illustrations at the same time.
'Three Little Monkeys' is a new picture book featuring the work of BLake and his co-author Emma Chichester Clark. With Preschooler SSG's current monkey obsession, it was pretty much a given that he'd love this book as much as he does. Tim, Sam and Lulu are three energetic monkeys who live with their mother / owner Hilda Snibbs in a beautiful Parisian apartment (I only know this because of the glimpse of the Eiffel Tower through one of Hilda's windows in the book). Each day, Hilda leaves her three charges alone in while she heads out on various errands (often related to the havoc Tim, Sam and Lulu create in her absence) and most days, she returns to find chaos in a new area of her immaculate apartment. 'Three Little Monkeys' is so lovely to read aloud with a refraining sentence that Preschooler SSG loves to provide as required.
Returning to more familiar review territory for my final book today.
www.goodreads.com
If I had to put 'The Secret Wife' by Gill Paul into a genre, I'd call it a modern / historical romance because of the way its plot shifts between 2016 and 1914. Kitty is a journalist who flees London to escape the fall out from a devastating revealation about her marriage. Her destination is Lake Akanabee in the US where she takes possession of a property that was bequeathed to her. As she restores the cabin, she discovers relics from her great grandfather Dimitri's life as a cavalry officer in Russia at the time of World War I and also the badly decomposed body of an unidentified woman.
The first love of Dimitri's life was the Grand Duchess Tatiana. Their relationship starts innocently enough and the pair were all but set to be engaged when political and social discord saw Tatiana's family, the Romanovs placed under house arrest and eventually executed. Since their deaths, numerous people have come forward with claims of being the last surviving member of the Romanov family. Gill Paul explores this theme with the story of Dimitri and Tatiana's romance. A love survived war, betrayal and murder as well as crossing geographical and moral boundaries.
As Kitty reads more of the diaries she discovers at Lake Akanabee, she finds herself with more questions than answers. As readers, we are privvy to some of the answers from chapters set in Dimitri and Tatiana's time. Part of the joy of this beautifully written book was finding out how Kitty comes to discover the Romanov connection to her great grandfather and also his romantic fate.
Promotional blurbs for 'The Secret Wife' pitch it as being perfect for
fans of Kate Morton. I'd also add Paulina Simmons and anyone who loves a good page turner with a bit of suspense and history added to the romance.
Have you read any of Gill Paul's novels?
Do you have a favourite newish children's book you'd like to let me know of?