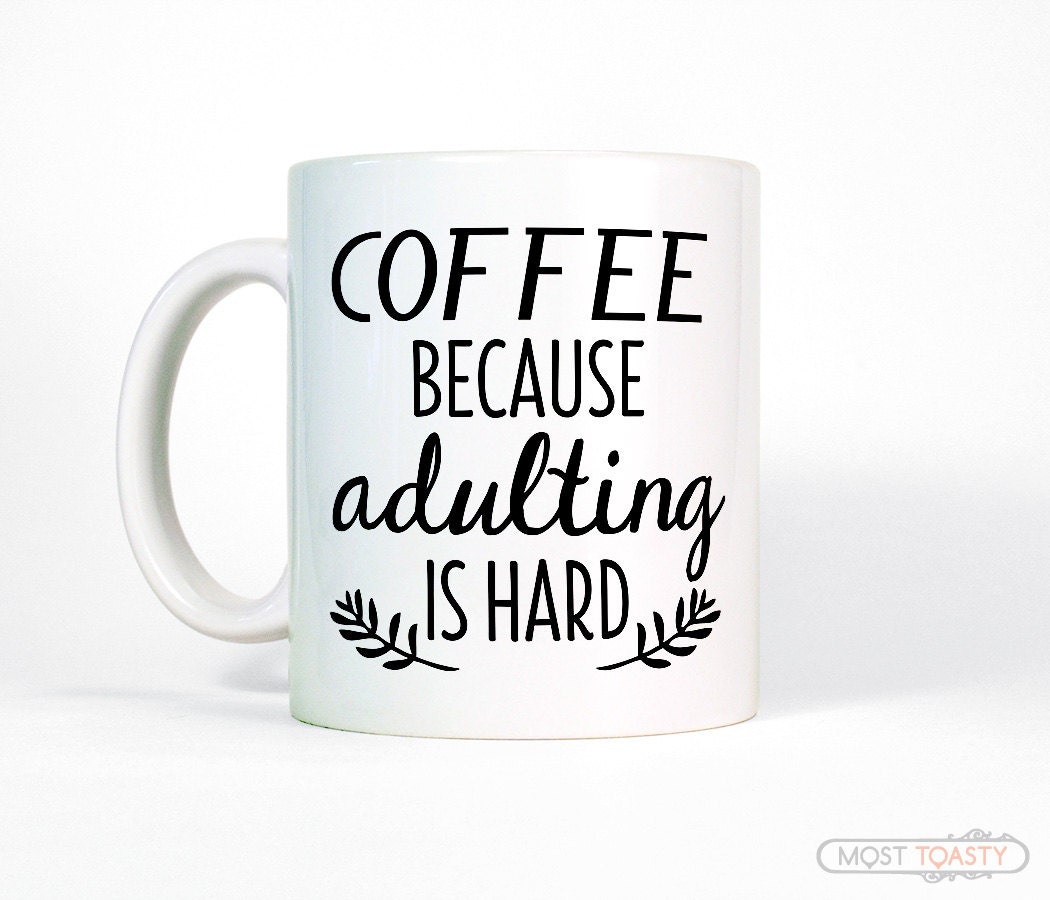 via Etsy
You know how full-time adulting is hard? I think it's such a shame that you can't sometimes pause your subscription of it like you can a gym or Netflix membership.
Life this week has been a series of reality checks. It's been a week of having to adult with every fibre of my being.
It's been a week full of reminders about just how delicately balanced the various roles and responsibility of my life are. A week full of those unscripted moments that remind me of how easy it still can be to find the joy when things have all managed to go pear shaped simultaneously. It's also been a week where I've had to acknowledge that the buck stops with me whether I like it to or not.
It's been a week of personal growth and while it's been tiring and headache-inducing, it was one of those weeks that I had to have.
Work has been hectic. It always is coming off a long weekend but I had the added challenge of juggling an unwell preschooler and his needs with a patient list that was off the scale in terms of both numbers and complexity. Usually, life plays ball and it's either one or the other but this week I had the list that truly had it all.
My initial reaction to that first day back was to rush home, give Preschooler SSG a huge hug and have my 'lunch' of buttered toast at half past three as I went over my notes and went over plans and diagnoses in case I might have overlooked something. Fortunately, nothing came to mind but it was a good chance to process the drama of the day.
Friday at work was even more action packed than Wednesday but at least I was doing it on the back of a day off with a fighting fit Preschooler SSG. We shared a gingerbread man for morning tea. Perhaps it was the 'foot' that was part of my share that kept me kicking on through the day that was Friday....
I had the chance to be a trial examiner for our college's clinical exam on Saturday. Ironically, it's probably more nerve-wracking being an examiner than it is a candidate. So much time has passed since I did the exam and I've become so foccussed on what I do on a day to day basis that I've basically lost the breadth of knowledge I had when I passed the exam.
Funnily enough, I actually really enjoyed the morning. Armed with good coffee and a 'morning of' cram session with my index cards and textbook from back in the day, I reckon I got at least a pass as an examiner and I even learnt a fair bit from the excellent candidates I was lucky enough to have on the day.
Sometimes, there's only one thing to do when the universe royally disrupts your work life balance. Plan and book a holiday for a month's time. Preschooler SSG and I are officially heading to The Snow next month. We're going with old and dear friends. Our group have no plans or ambitions beyond enjoying the journey there and back, sharing a lovely house for the weekend and creating some memories for the boys.
How's your week been? Was it a week of hard adulting and teachable moments?