I bet you never really saw me as a horse or pony person, did you?
via pinterest
Gotcha. I'm not one at all. What I do admire is a good pony tail. The ones humans wear their own (or someone/thing else's thanks to hair extensions and hair pieces) in. But they've always eluded me with my own head of hair. Mine droop, they lack bounce, they're invariably flat at the crown and they always look a bit hectic in a distinctly un fashion kind of way.
Until now, that is.
It all started at MINISO when I found this elusive set of mini claw clips in tortoise coloured plastic.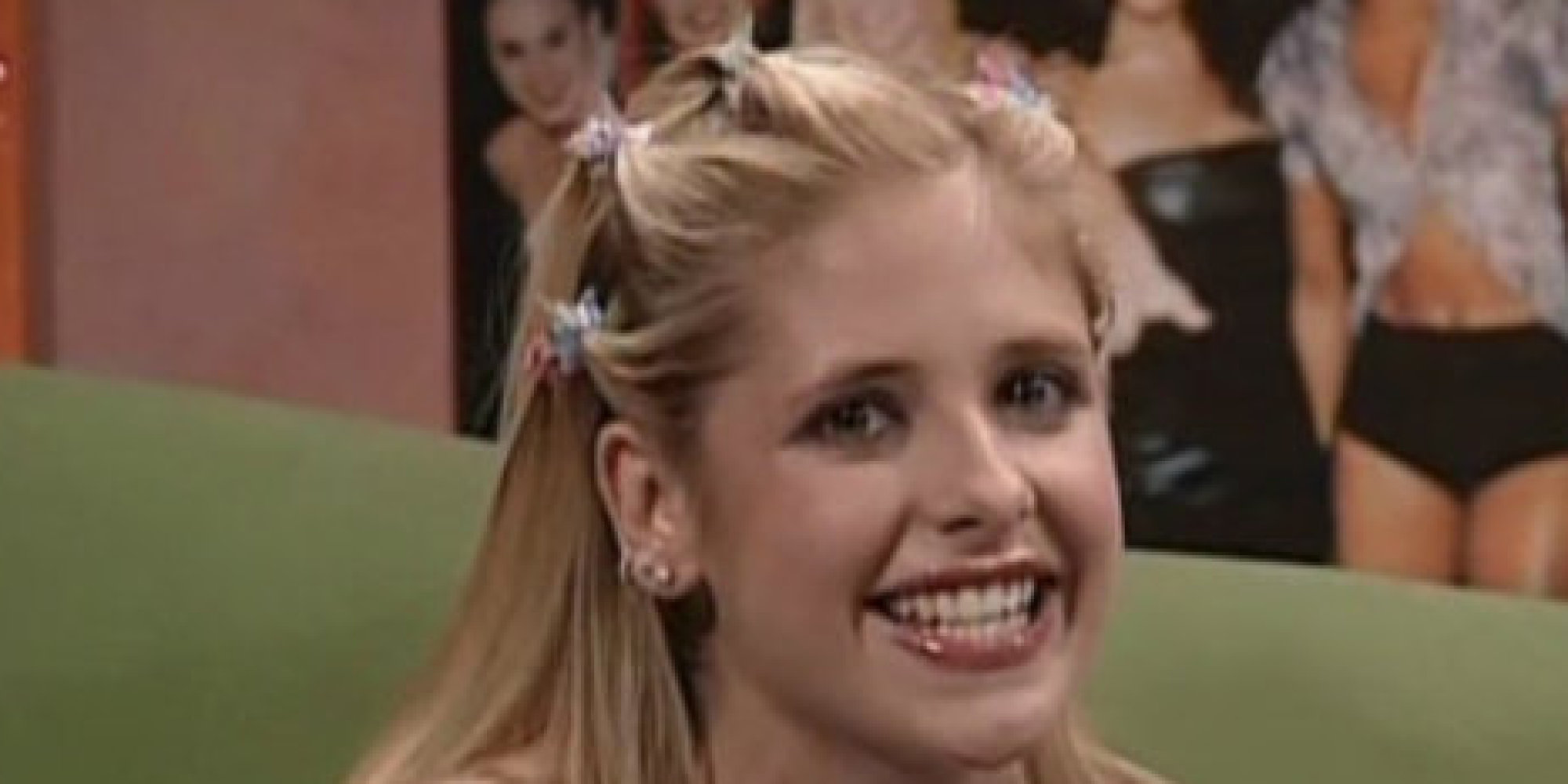 via The Huffington Post
Tortoise is key to the perfect pony because I'm old enough to have both lived through this 90s hair trend featuring rainbow coloured mini butterfly claws and know that it's a hair crime I have no right to commit twice in the one lifetime.
It turns out that there are two relatively simple and inexpensive tools you need to create a great looking pony in under 5 minutes. Yes, even I can create a pony with oomph and polish with my thick collar length hair using the following:
- a DIY hair bungy made by attaching two hair clips on a hair elastic as above, please excuse my horribly dry and pleathery winter hands. I've been wearing fabric bandaids on the really bad bits all week at work to try and heal some of the damage but the overall look is pretty ordinary. Yet another reason I'm keen to see the end of winter.
- one or two of those tortoise mini butterflies. Plus your usual hair elastic, a brush, a sectioning comb if you're precise and this video:
So easy! And so effective. My two sectioned pony lasted an entire day without showing any signs of the fatigue my up dos normally experience.
Other things that have made my week include:
Finding a Friday afternoon sausage sizzle in full swing at Woolies after work and preschool pick up. A preschooler that's fed dinner early on a Friday is a happy one that goes to bed without complaint a good half hour earlier than usual. This doesn't guarantee a Saturday sleep in but one out of two ain't bad.
Parsley in a tube is the best. I freeze partially used tubes to prolong their life expectancy.
The parsley went into a Panko and Parmesan based crumb I made for some drumstick chicken parmas I made during the week. A great recipe find from a recent edition of the Woolies magazine. I'm on a roll with supermarket recipes at the moment.
The Saturday papers brought photos of Dame Joan at 84 looking absolutely fabulous and the weekend's catalogues featured an offer at Dan's I couldn't ignore.
And to finish on a mildly controversial note... I think I'm slowly breaking up with Kiehl's. I've been such a loyal fan for so long but my favourite cleanser has been out of stock for about 4 months and no one can confirm if it's simply been discontinued. This state of limbo has been unsettling. And then there's all those empties I've been faithfully recycling instore. I've had my recycling card dutifully stamped at one particular store who then never seem to have the 'reward' items for filled cards in store. The 'rewards' aren't actually special products but standard stock items. I feel awkward and pushy for asking / following up on these items I'm kind of 'owed'.
So I'm trying something new. Ren's had lots of positive press and social media feedback for being good for sensitive skins. This
Rosa Centifolir gel cleanser
I bought was $25 from Mecca Maxima. I've always found the staff at both Maxima and Cosmetica very helpful or at least polite and efficient when the stores are busy and they're flat out.
Are you a Ren fan? Have you actually received skincare for recyling your Kiehl's empties in store?