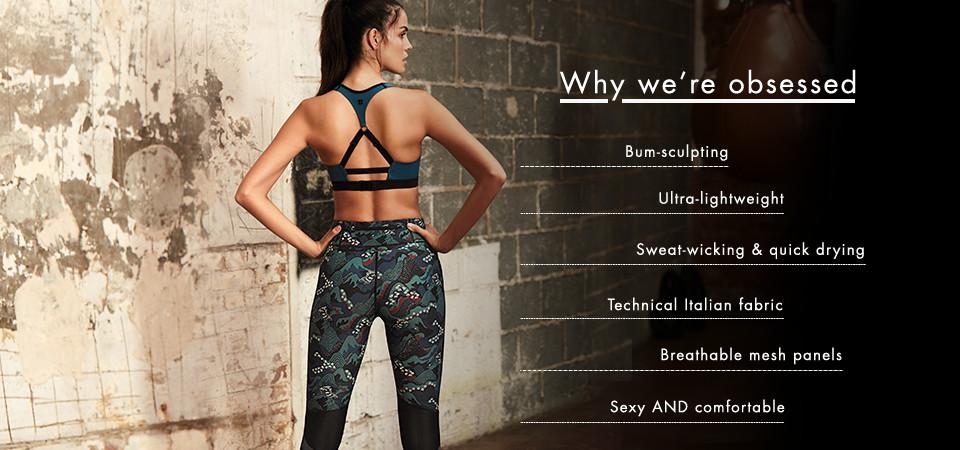 I'll get to the fitness gear review that today's post alludes to in a minute but first things first. Food news.
The veal and chorizo sausage roll ($19) at
The Winery
is a sausage roll as its best possible self, in my opinion. Run, don't walk.
On the other end of the food healthiness spectrum (or perhaps not as I have heard that rice crackers are full of salt and nothing carbs... but I refuse to delve too deeply into this) I actually rather liked these rice crackers with green kale. They are a bit salty (but perfect with a cherry tomato or two) but have a light, crisp texture. They also taste earthy and well... whole foodish. In the nicest possible way. I wonder what the sweet carrot variety will taste like?
I've been on a tank top for the gym odyssey over the last few weeks. For years, I've been a dollars shoes, bottoms and bras kind of girl with relatively fewer dollars going to tops which I've sourced from Big W, Cotton On, Aldi and Target. They've been mostly disappointing falling apart after a few washes or just not being cut in a flattering way (always a priority in activewear, let's be honest). I have had success with a couple of tanks from H&M purchased in desperation in San Antonio earlier this year but sadly, I must have just gotten lucky because they haven't restocked that particular style in any of the other stores I've visited since.
Then I discovered the joy that is the 'We Made Too Much' tab on Lulu Lemon's website. I managed to find the
Train Times tank
($69 AUD RRP) there for $39 in selected shades. Here's a visual (obviously not on me... sigh....).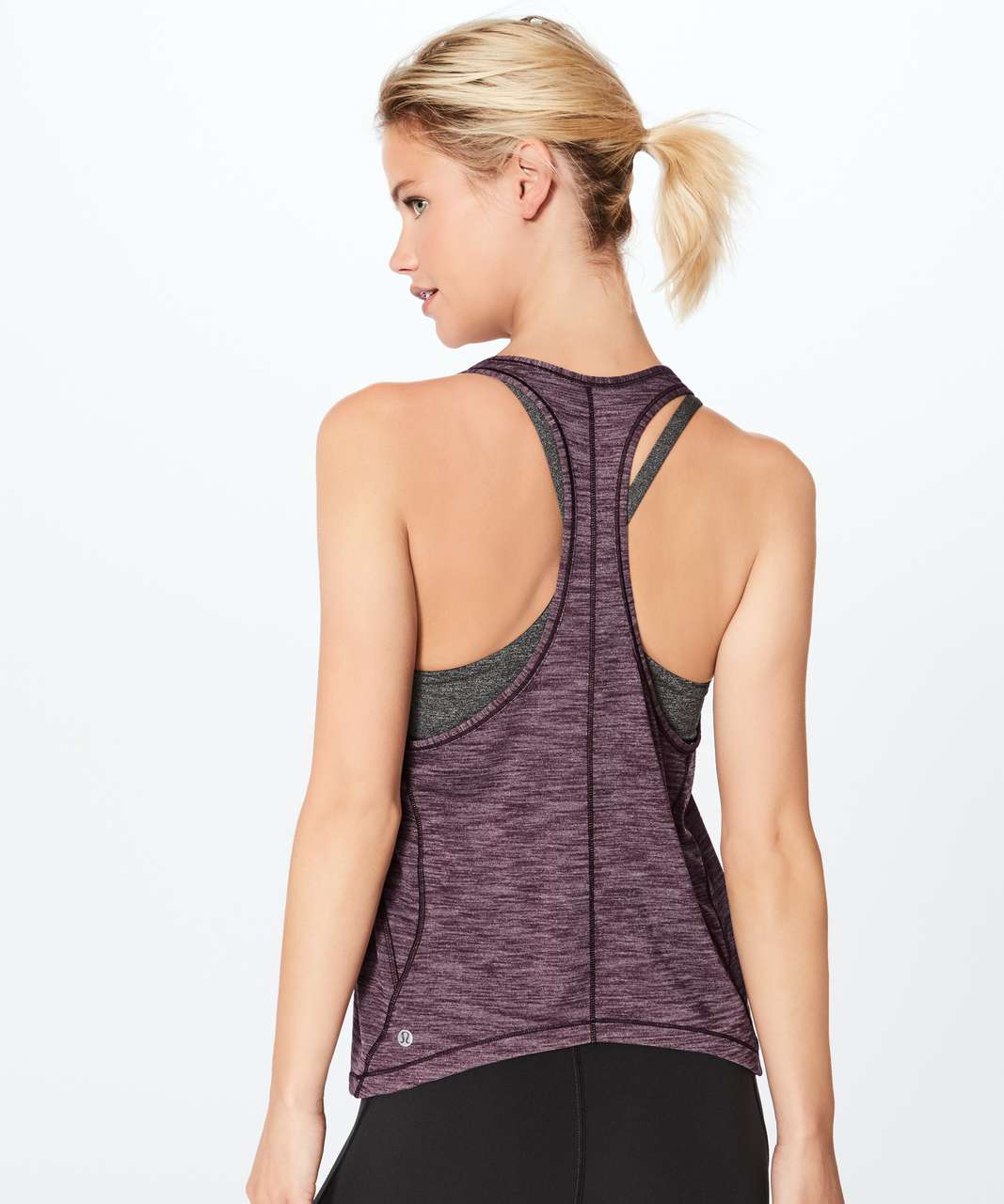 Image via Google - lulu fanatics

I know, it does look rather short, flimsy and thin strapped but guess what? It's actually a very flattering cut on!! It held up well with both cardio and weights and works well with all my sports bras. I'm that girl at the gym only without make up or a full manicure....
Despite the close fitting top half, the tank actually flares a bit so it hovers just around the waist at the front but a bit higher around the back so you can wait in line apres gym at your local cafe with
both
the Lulu logo of your top and the Lorna Jane back waistband branding visible. You don't even need to ask how I know this to be true. I also can vouch for how well these machine wash. I've already washed mine at least five times and they've not sagged, faded or gotten sheer.
Motivated by my success with the Lulu tanks, I branched out to
Sweaty Betty
. The UK activewear brand of the moment and not my favourite Sydney PR person of the moment.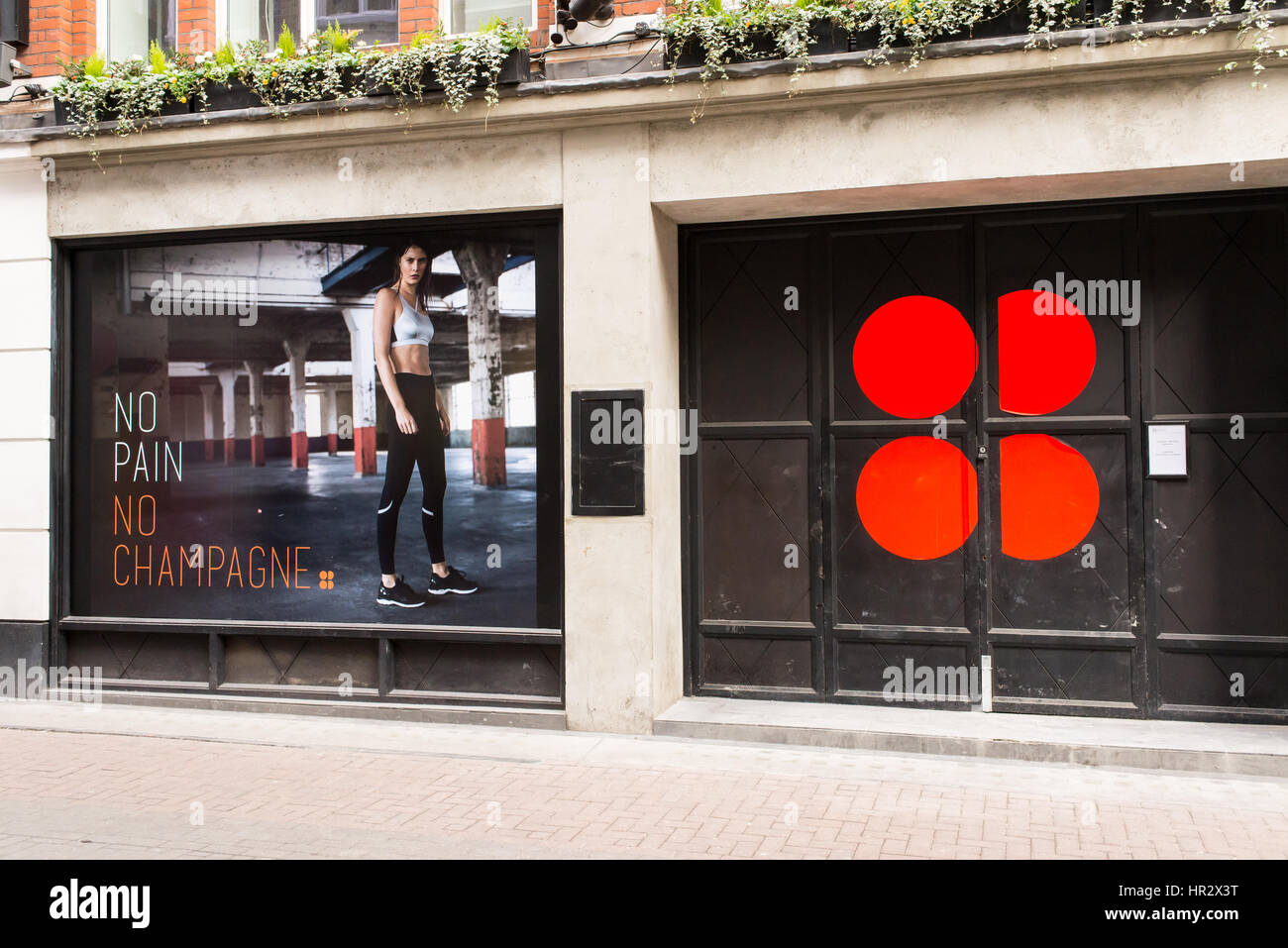 The Zero Gravity leggings are meant to be the thing to own from the brand but I've got this thing going with my Lorna Janes. Five pairs worth of Lorna Jane commitment to be precise so I don't really need any more spendy leggings right now.
Sweaty Betty offer both free global shipping with minimum spend and a 20% discount on signing up for their email.
My purchases took around a week to get here and arrived perfectly packaged in this draw string bag. I bought the
Pacesetter Run Vest
($80 AUD full price, $64 AUD with the one time discount) in both khaki and black (of course).
www.sweatybetty.com
The fabric is light and similar to my Lulu tanks but the Pacesetter is made of sheer fabric which is pretty flattering in the darker shades that I bought. The khaki version as seen in these photos has detailing at the neckline and around the arms with a contrast striped panel at the back. The black version is plain stitched with no fabric contrast.
There is a fair bit of extra fabric on these tanks and that's not usually a style that I go for in activewear. These are tops that are definitely made for upright exercise only, I'd say. That being said, it's nice to have different looks among the tops I wear to the gym.
Performance wise, the Pacesetter is very comfortable and I was able to complete both cardio and weights in it without fear of straps falling down. Just a note about the khaki shade. Sweat marks do show up a little in this colourway. So maybe not the top to wear if you're heading out straight from working out.
I've been wearing these tanks with plain black tights but I have a feeling that the way the models are styled with patterned bottoms might be go instead. Wash and wear wise, I've only washed these once a piece and they've held up but I think the Lulu's might just have the edge.
All in all, I think my first foray into dollars tanks for the gym has been a success. Of the two brands I've tried, Lulu is still my favourite. It's relatively more nicely priced (especially at outlet prices) and the cuts seem to work better for me. However, there's a lot to be said for having a few items of gym gear that are a bit street and just a bit um... sexy? Don't know if that's necessarily the best word for activewear. How about athlesexy? You know what I mean.
Have you tried any fancy activewear brands recently? Love or leave?