Sydney, I don't think I can ever tell you too many times just how much I love you when you're sunny on a Sunday. As we head into another weekend of the most beautiful time of the year to be living here, I just thought I'd refresh your memory ahead of tomorrow.
Last Sunday afternoon, Preschooler SSG and I were lucky enough to be out and about being tourists in our own city at Circular Quay. The highlights of the day were all completely unplanned which is how the best Sundays often unfold, I've come to realize.
We just sat on some benches at Circular Quay, peering out at the world from under the brims of our sensible sunhats. The world looks a little different when it's half in the shade and cut in half by your hat. All sorts of feet were on the move in front of us. A pair of glittery silver heels attached to a long pair of legs in black tights, hiking sandals moving along surefootedly on some tourists determined to make the best of the weather, dress shoes and heels worn by guests of a wedding as they moved from one venue of the special day to the next (with an unscheduled but well-deserved pit stop at a bar en route, I suspect).
With the sun on my arms and legs and that comforting stillness of the warmth in the air against my face, taking an afternoon nap right then and there was so tempting....
But the colour of the forecourt of the MCA beckoned.
Colour Fields is an aptly named pop up bar set up for the summer months ahead. It's inspired by the art of Pipiloti Rist whose work is currently exhibiting at the MCA.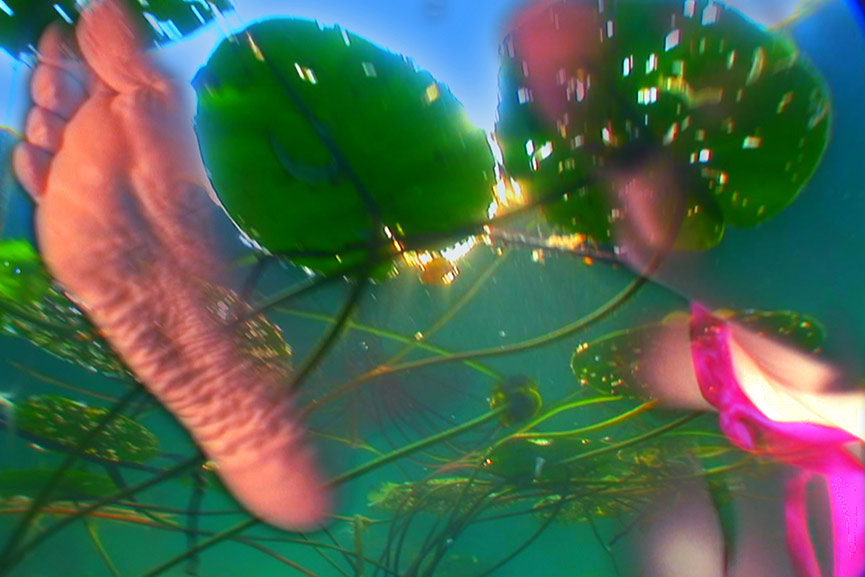 An example of Rists' work via Google images.
The colour scheme of Colour Fields is a pretty close match, isn't it?
We had great fun looking through the coloured acrylic awnings and seeing how they seemed to change the colour of the furniture.
For that quick change of scene and pace that Sydney is all about, we went up hill a bit to the Rocks in search of buildings of a bygone era.
These back streets seem to be the only ones in the city whose buildings have stubbornly refused to change themselves with the times.
I could imagine, as I closed my eyes in the sun, Sydneysiders from bygone eras stepping out from these doors and into the same weather I was enjoying right now in 2017.
Perhaps stopping off for a drink somewhere before heading for the QVB.
One of my favourite stores in the QVB is LUSH. The witty signage, the colour, the scent wafting from its entryway.
Even Preschooler SSG paused for a minute to explore.
There's something about running water and nearly five-year-olds...
To top off a lovely afternoon, I managed to get a copy of this month's Coles magazine on the way to the train. As always, there are so many festive recipes that I want to try over Christmas. I'll have to pace myself though because I'm sure there'll be even more to tempt me in the December issue.
Speaking of Coles, I have a feeling that this Gingerbread & Butterscotch pudding will be on my menu for Christmas Day this year. I'm thinking of serving it with vanilla ice cream and not much else... They're $10 each and I'm already planning to get mine this weekend.
Be well and may the weekend ahead be a good one.