Isn't it a beautiful thing to be free of your usual schedule for a week or two over the Sydney summer? My most favourite part of the summer break is that week between Christmas Day and New Years Day that some incredibly witty person christened Festivus Inbetweenus. The pressure is off from hosting Christmas lunch, there's often more days off than on at work, the traffic is commensurate with that and hey, it's summer.
Today's post is (yet another) celebration of summer in Sydney. Its point of difference, if it has to have one, being that it's all about my Festivsus Inbetweenus.
My morning runs have taken me through all sorts of weather but only one kind of view - pretty special.
With nowhere, in particular, to be for a change in the morning, I've done my usual paradoxical thing and bounced out of bed each morning waiting for the first glimmers of the rising sun before setting out for some serious (for me) k's at a pretty relaxed speed (for everyone else). I am yet to pull up stiff or sore from any of the hills I've done and the final stretches have all been as easy as the firsts.
The Christmas decorations have been carefully packed away for another year and the tree miraculously fit back into its box.
My New Years Eve was pretty low key so to compensate I dusted my eyelids with some glitter before I set out for the day.
We've spent this New Years weekend being tourists in our own city. Can you believe it's taken us this long to go on our first light rail ride through the city?
It was also our first visit to The Powerhouse Museum on Saturday.
We built cars to race after we explored some of the exhibits.
Before heading to the special
Future Park
exhibit on the ground floor. An unofficial description of Future Park is that it's a kind of indoor light festival for children. There were lantern balls just begging to be bounced by preschoolers. Their colours changed as they moved and there was even a separate section with smaller lantern balls for toddlers.
We played with light and images that danced across screens and changed their shape and colour as we touched them.
Before stopping off for a cold drink and an icy pole at the cafe. This photo of the wine list is purely for future reference only...
Sunday saw us back on the train to celebrate my train loving preschooler's
real
fifth birthday (as opposed to his birthday party day a few weeks back). Unlimited public transport for $2.50 on your birthday? That's living right there in the eyes of Mr Five.
We had a look at the recently opened light rail track to the QVB stop before heading up to HobbyCo for a restorative session of watching their amazing model trains shunt along their routes through forests, tunnels and European villages.
The birthday boy couldn't decide between MacDonalds and yumcha for lunch so he had both. It wasn't as crazy as it sounded because there was a bit of a wait for a table and the nuggets helped prevent us all from getting hangry.
I won't lie, that's my plate of yumcha with the sachet of MacDonald's ketchup on the side...
You really can't take me anywhere...
Dessert was mango pancakes (sorry no photo, they disappeared the moment they hit the table) and that old favourite, the yum cha jelly bowl. I never used to like lime jelly but it's now my favourite.
We finished our outing with an extended train ride to the Epping and Domestic stations before heading home for cake and dinner. In that order.
Which was filled with a cheat's strawberry jam
and frosted with a pink buttercream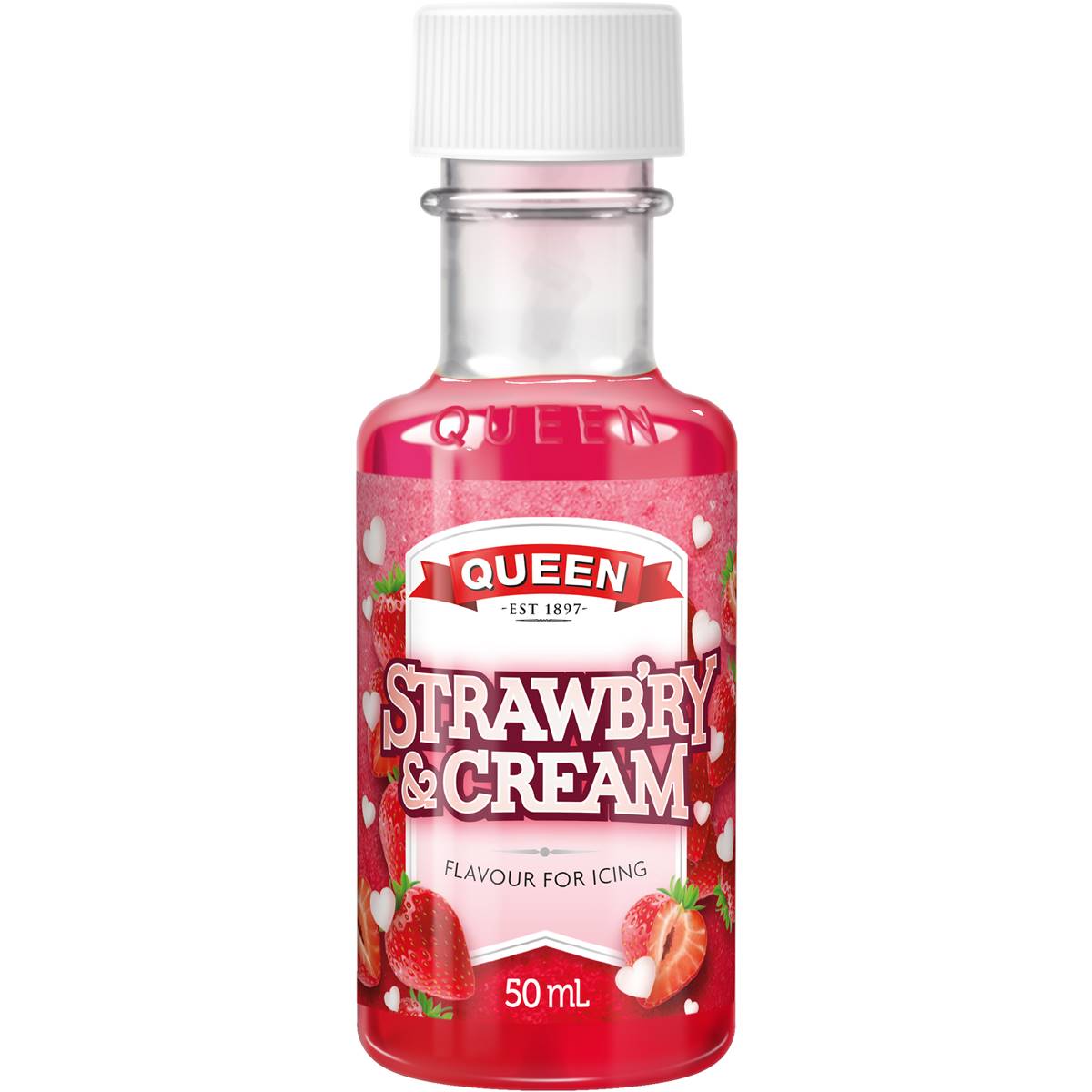 woolworths.com
flavoured thus. I had no idea you could even get bottles of flavouring for icing so there you go.
How did you observe Festivus Inbetweenus? All set for 2018 yet?