It will surprise no-one reading this blog that one of our staycation day trips involved a train ride to Rhodes...
It's been months since I've last visited the area and much has changed. More eateries now fill the ground floors of the high rises that line Rider Boulevarde, the trees are taller, there's less construction going on (probably because there's nowhere left to build anything really) and somehow the walk from the train station to the shops seems shorter than it was before. There's a pleasant bustle to the streets on weekdays as office workers stroll the footpaths alongside the young families and students who make their homes here.
After a brisk walk past these tempting cupcakes,
we reached our first stop of the day for lunch at....
We scored a bonus turtle finger puppet with our cup of lime jelly!
Ikea!! Of course. For the meatballs, gravy, mash and the chips. That last option was mainly for my benefit. With loads of free ketchup from the complimentary ketchup dispenser after the registers.
At the top of my shopping list, after the meatballs was a new stash of Frakta bags. They're as handy as a spare tyre in the car (actually, I think I have run flat tyres and possibly no spare in my current car - must clarify ASAP) because they double as a picnic rug or beach towel at a pinch as well as punching well above their weight in the stuff lugging department. They're also a semi permanent storage system in my office at work.... There's no end to the versatility of a Frakta bag. And that blue? It goes with everything.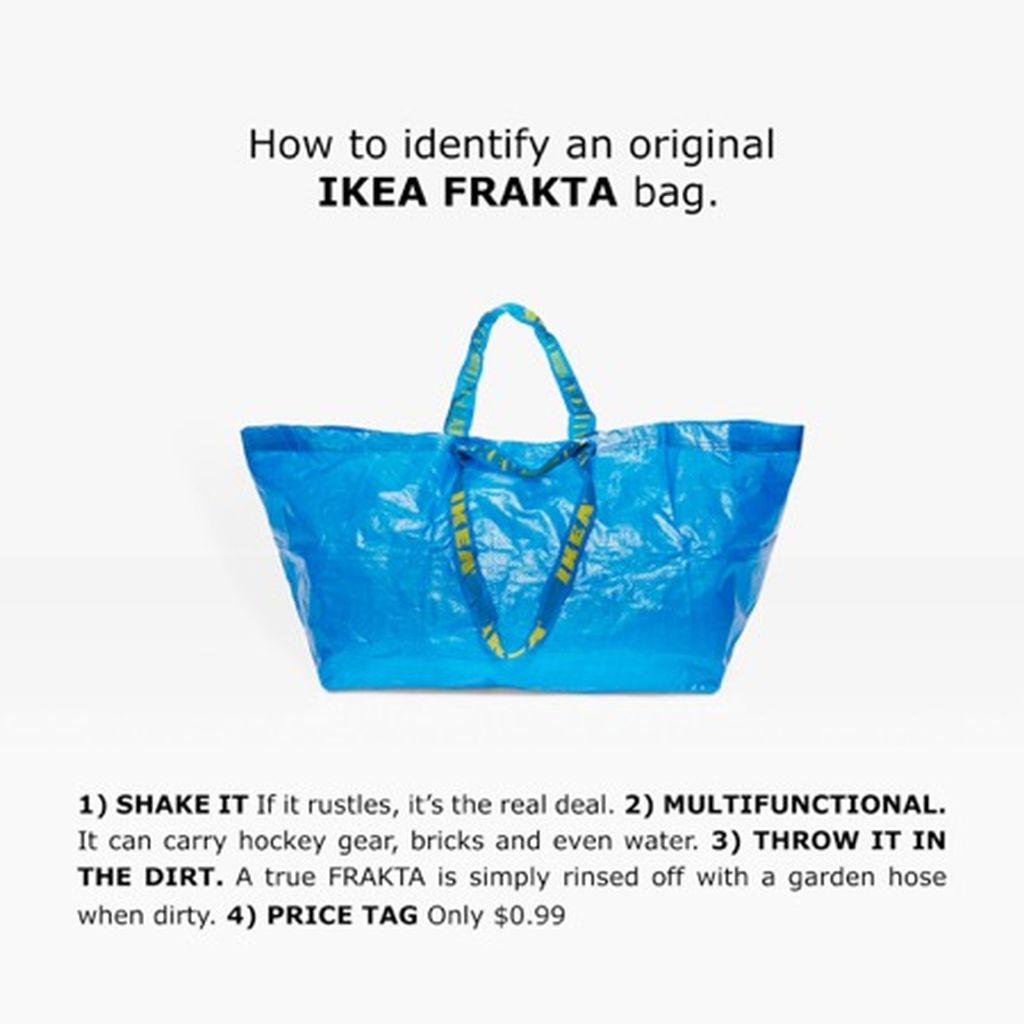 via google images
The big names (here's looking at you, Balenciaga) might have misappropriated this humble but sturdy shopper for their own nefarious needs but I'm standing firm and sticking with the OG.
via google images
Did you know that you can get high vis gear at Ikea? Neither did I. They were just next to my favourite fold up, pocketable shopping bags in case you needed them.
Decisions, decisions.
It wouldn't be a trip to Ikea without the purchase of a couple of large mugs to replace ones I've managed to chip at home. It's such a hard choice though. I finally went with the dots and a happy floral number.
In happy news for Master SSG and his fellow wooden train enthusiasts, Ikea have redesigned their tracks and now produce them as a one piece, all wood affair that fits perfectly with other brands such as Brio.
The set we bought today cost $9.99 and there's also this train shed version for the same price.
And just when you thought the day couldn't get any better for a five year old...
Behold the new and improved indoor play area that now arches over a travelator. The old version was a modest double storied climbing frame with a baby slide that saw Toddler SSG learn how to climb, walk and 'negotiate' with other like minded toddlers. It was also the first slide he went down all on his own. The only down side was that it had an open plan design so he'd sometimes wonder off wordlessly....
The new Monkey Bar is a slick operation indeed. There's a hand sanitizer station at the entrance, racks for shoes, separate age defined plays structures and wrap around safety wall with ergonomically designed (I'm just joking, I think) leaning areas for parents so that they can stand outside and scroll on their phones while their little ones explore the bar.
All sorts of changes are also in progress with Aldi set to move in on the ground floor. MINISO is a new tenant as well. At the rate things are going, future visits might well have to be full day trips for me.
Rainbow sponge cake from Bread Top at Rhodes.
Are you a fan of the blue Ikea shopping bag?
Are you a regular at Rhodes? How do you feel about the new tenants and the revamp?