I love honey. Peanut butter on toast is not its best self until a drizzle of honey comes into the equation. I add honey to my baked soy chicken drumsticks in the last five minutes of cooking time to get all of the sweetness and glaze without the sugar related charring. Honey in black tea with a bit of lemon soothes a scratchy throat and I'm sure there's medicinal value in there too. Honey on top of natural yoghurt? Say no more.
But what I will never see in my house again are honey scented skincare. There's something about a chemist's or perfumer's interpretation of the smell of honey that violently disagrees with my nose. I feel a tension in my scalp as the smell wafts around me and in a kind of negative aromatherapy response, I find myself feeling irrationally irritated.
I wasn't always such a negative Nancy regarding food scented skincare.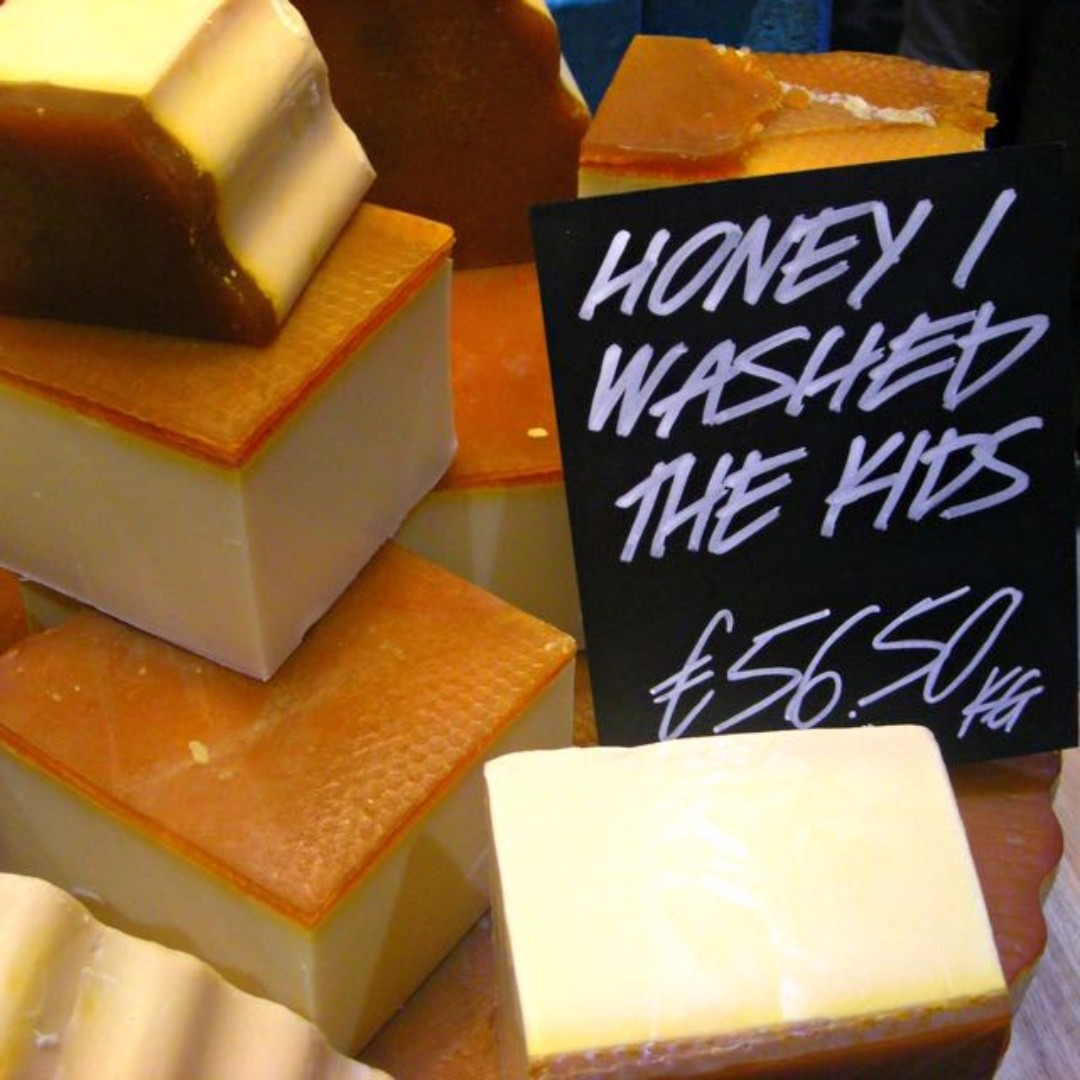 via Carousel
I remember spending many of my fresh out of uni and into my first proper job dollars on hunks of Lush's Honey I Washed the Kids soap as well as on multiple tubs of The Body Shop's Mango Body Butter...
via ChickAdvisor
but as I close my eyes and remember the stridently sweet fragrances of both these products, I can feel myself lapsing into a sugar coma.
Perhaps my nose is getting a bit sensitive in its old age.
via Google images
I'm not that sad about saying goodbye to strongly fragranced skin care but what I do miss seeing again are those days when I could eat chocolate cake for breakfast before bouncing out the door. I'd be on the sofa having a bit of a lie down if I tried it now.
Is there something from your younger years that you'll never see again because your body just tells you 'NO' these days?