Well hello!
It's Life This Week time again and it's also one of my favourite recurring theme of Denyse's link up...
'Taking Stock'.
Making : daily entries in my gratitude journal. Still! I'm proud of myself for keeping it up for this long. I have come to value the time it takes to write in it each day. Especially on those challenging days where things to be happy about appear to be thin on the ground. Until you sit down and think about it hard.
Cooking :
Baked Mushroom Rice
using who else but Nagi's recipe from her blog, Recipe Tin Eats. So easy, so tasty and so healthy. It was a special request from Master SSG. A dish he loved from preschool, he reckons Nagi's version is way tastier.
I substituted some wine for the water and added some grated parmesan over the top to serve.
It's so easy to put together.
The rice pairs perfectly with roast chicken. And there's enough to freeze for the basis of future dinners!
Drinking: Nescafe Cappucino mix with a teaspoon of Moccona, a dash of milk and a teaspoon of sugar. Perfect for the days when it's too wet, cold or both to walk to my favourite cafe in the morning.
via Google images
Reading: A new (to me) crime author, Ann Cleeves. I'm beginning with her Vera Stanhope series. Hoping Vera's adventures will be as addictive as Dr Ruth Galloway's were. I'm also trying to read Elly Griffiths' Stephens and Mephisto series but it's been hard going and I'm not feeling that compulsive need to get bedtime and the housework sorted pronto so that I can steal some extra time to read in bed that I did with the Galloways or Lousie Penny's Gamache novels.
Trawling: through my archive of photos on my phone trying to cull the random and duplicate ones. I just have too many that serve no purpose!
Wanting: all the laundry to be washed, hung out, dried and folded. By someone else.
Looking: put together and yogi glam in these Lulu Lemon scarves. Fully machine washable too.
Deciding: that growing your own herbs is fun and practical. Just like mum said it was.
Wishing: that sorting out life admin was as easy as onine shopping where you click 'buy now', enter your address and payment details and then bang! What you wanted gets delivered.
Enjoying: the prospect of a three week break from this school parent gig. It's fun but it is all-encompassing and requires that much more planning and obsession with time management.
Waiting: for the right time to plan my next day trip to Costco. It's a complex formula involving time, projected driving conditions, whether I have enough things on my shopping list to justify the drive and last but not least - deciding what I should eat for lunch from the Costco cafe.
Liking: big mugs of tea sipped first thing in the morning while I'm still in bed.
Wondering: how I survived without combined USB and power cord plug in sockets. They're genius and work so well for travel,
Loving: this YouTube video of New York Magazine's food critic Adam Platt and his daughter Penelope Platt. Adam and Penelope are at Dylan's Bakery in search of a highly Instagramable rainbow cookie. Penelope's mission is to show her dad how to properly present the biscuit to his Instagram audience. It's cute and it's adorable and I can see myself being in Adam's bemused and slightly jaded shoes in the not too distant future. How cool would it be if I took a teen Master SSG to NYC with me one day?
Pondering: life with Larry the lion over the next three weeks. I have Larry, his personal journal and Master SSG's school holiday journal in my care until term three begins. It's the kinder trifecta!
Listening: to the clock on the kitchen wall ticking away. I'm officially on holidays as of now and the ticking is strangely relaxing. I'm in no rush to be anywhere or to do anything for the next week or so and the thought of seconds ticking by is soothing rather than stressful right now.
Considering: whether or not to bid for an upgrade on my next flight.
Buying: a new jar of jam. The question is should I get cherry or good old strawberry?
Watching: Sir Paul McCartney on Carpool Karaoke. Sir Paul is a living treasure and I had tears in my eyes at times as he recounted the stories behind his work.
Hoping:
that
the roof won't leak with all this rain we're having in Sydney.
Marvelling: at how lovely it is having breakfast on a park bench that you bought at a farmer's market a mere 10 minutes by train from home.
Cringing: at Love Island. I can't bring myself to watch it. The reportage via The Daily Mail Online is more than enough.
Needing: to put my enviro bags back into the boot for next week's grocery shop. It's almost becoming routine for me. But I'm not the only one struggling. Woolworths is offering free heavy duty plastic bags for those who've forgotten theirs or didn't bring enough with them this week and Coles recently opened ALL their checkouts at ALL their stores to help everyone with the changeover.
Questioning: why I feel colder after looking at the temperature on my phone. Some things must really be all in your mind.
Smelling: toast in my toaster. It's soup and buttered toast for dinner tonight.
Wearing:
my brushed Lulu lemon leggings. Super warm and comfortable for those cold morning runs.
Noticing: the fine print on the swing tag attached to my new fleece vest. I've entered a new demographic with this purchase. One which plays golf or walks the dog in fleece vests. I had a feeling fleece vests were a bit more sedate than their sassier cousin the puffer vest. No wonder fleece doesn't feature heavily in the collections of most activewear brands...
Knowing: that fleece vests are more comfy to run in and easier to wash afterwards than puffer vests anyway. So there. I'm so middle-aged at heart and in body it's not funny....
Thinking: back on the words of a crew member on tonight's train home from dinner. Seeing myself and another woman also with a young child about to board, he suggested we 'take the next carriage'. We weren't sure what he meant until we saw a large group of young men leave 'his' carriage.
It's a complex and emotive issue given the context of Eurydice Dixon's rape and murder that occurred as she walked home alone one night this June. I am grateful for his words and that he was looking out for us but... But. It's 2018 and women are still the ones who need to protect themselves by changing their own behaviour in relation to men as well as anticipating 'potential threats'.
Admiring: my bouquet of tulips and my laundry basket and semi-dried washing in the background.
Getting: my kicks out of decluttering the bookshelves.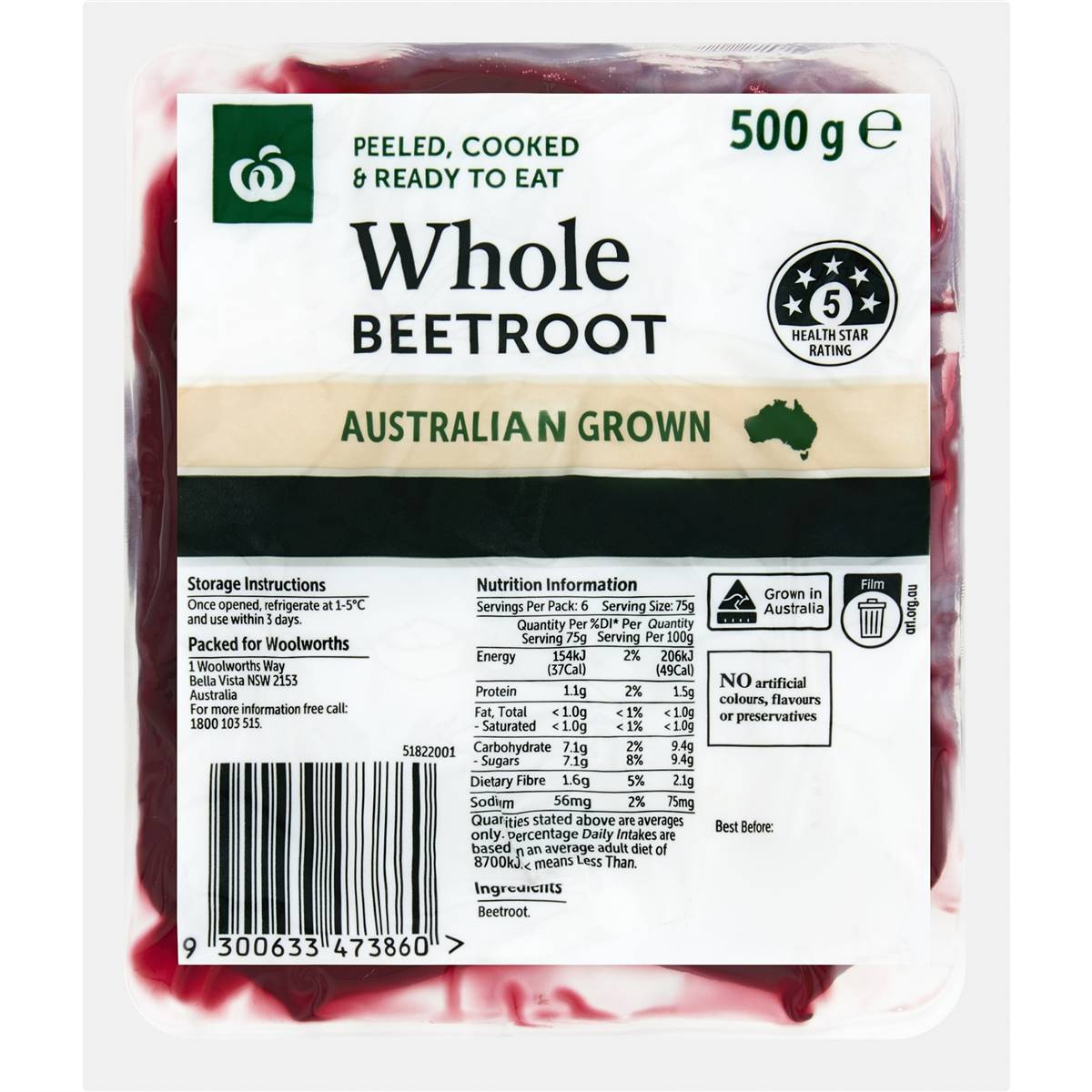 via Woolworths
Bookmarking: chocolate beetroot cake recipes. I have a packet of peeled beetroot in my fridge and it's too cold for a salad so turning it into a chocolate cake is the only other real option that I have.
Opening: a schoolbag and giving it a good shake out and clean in preparation for next term.
Closing: the fridge door properly this time. So the 'open door' alarm doesn't sound. Like it did all day while I was at work..... I thought it was the smoke detector battery warning going off it was that loud.
Feeling: happy and excited at the thought of seeing my family very soon.
Hearing: the whoosh of cars on the wet roads outside.
Celebrating: beautiful friendships. I was in The City for a work-related conference last month and the day was so much more than the excellent academic program. I couldn't stop bumping into friends from the different chapters of my life. From my train ride into the city to all the people I bumped into between conference sessions to heading home to pick up Master SSG. It was a day filled with familiar and much-loved faces, memories, news and a deep contentment at seeing all these good people and hearing about their lives.
Pretending: that none of the things from this weekend's Haigh's haul are for me. Nor were the 5(!!) chocolate coated hazelnuts I got as a sample when I paid for it all.