Making : time each day to be mindful. I'm keeping myself accountable with my 'Sentence or Two (or Several) monthly posts for the blog at the moment.
Cooking : my favourite work lunch of the moment. Banh Mi Rice Bowls.
Drinking : a heady mix of Moccona, Nescafe Cappuccino sachets, raw sugar and a splash of skim milk. I then go nuts with the chocolate shaker included in the Nescafe box. I was drinking this last month and I've been drinking even more of it this month. I love that somewhat taste. Somewhat indulgent, somewhat chocolatey, somewhat frothy...
Reading: a My First Atlas with Master SSG. This was an Aldi find. I'm embarrassed to say just how much I'm learning along with Master SSG. I never did geography at school and it shows so badly in my adult life. I am a little less ignorant these days because all I make it a point to read the map section of those airline inflight magazines each time I fly. I also set my seat's screen to the flight map as often as I can.
Trawling: through all my receipts and statements for my tax return for FY 17/18. I have a very uncomplicated tax life and it's only half an hour's work but it pains me every year so I end up making a mountain out of a molehill.
Wanting: it to be spring already. Flowers are beginning to appear on some of my favourite trees in the neighbourhood but the weather is not playing ball.
Looking: at how tidy our 'work desk' at home is. It's usually a temporary home for things that are too small for the sofa but I've been ruthlessly decluttering and reorganising over the last few weeks and I can actually see bare tabletop!
Deciding: where to go for the long mid year holidays next year. If I get my act together soon, I could get bargains on our flights.
Wishing: that my 4pm cups of tea didn't affect my sleep as much as they do. I love those 4pm cuppas and I can't do decaf tea. But I also need my sleep.
Enjoying: a quiet night in tapping away on my laptop.
Waiting: for Christmas. It's never too early to be in fake outrage when Coles and Woolies start stocking fruit mince pies and other seasonal offerings.
Liking: that it's nearly time for bed. I'm going to sleep well tonight.
Wondering: why I'm never tired when it's bedtime the night before a day off. Or maybe it's more of a no brainer and not a cause for wonder. Either way, I love waking up the next morning to a day off!
Loving: my wonderful family and friends.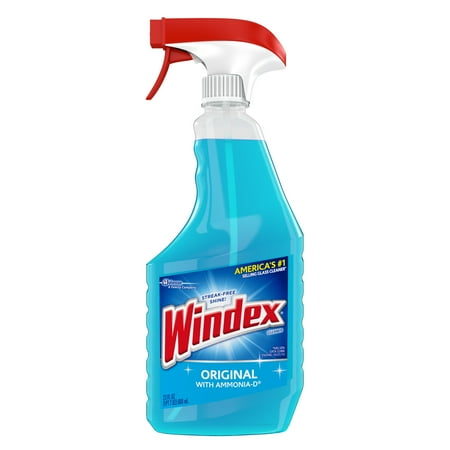 www.walmart.com
Pondering: why my glasses are perpetually smudged. Wonder if Windex will work on the lenses?
Wikipedia
Listening: to the Number Jacks while Master SSG watches them on YouTube. They have such soothing voices and I love their British accents.
Considering: when I should replace the black ink toner in my printer. It's got the 'Toner Low' indicator flashing yellow. Do I wait until it flashes a more urgent red, perhaps?
Buying: Lulu Lemon trousers. I wish I was joking but here we are. Still obsessed with the Lulu.
Watching: the time because I'll have to call it 'bedtime' soon for Master SSG.
Hoping:
I ace tomorrow's passport renewal interview for Master SSG's passport. I've triple checked the form and am hoping that there won't be any errors I'll have to fix and then having to return for another appointment.
Marvelling: that it's already... SEPTEMBER!! The last single-digit month of the year. The year's already been a blur and it's only going to get more blurred from now on.
Cringing: at how awful microwaved cauli rice smells. I wonder if it was because these are from the pantry section of the supermarket as opposed to the refrigerated section because I didn't have the odour / stench issue with another brand of refrigerated cauli rice I bought at Costco.
Needing: to make the trek to Costco soon. See above.
Questioning: every item I'm adding to my shopping list for that future Costco trip. There's no room in this house to store 24 toilet paper rolls!!
Smelling: a batch of baked oatmeal I just made cooling on the kitchen bench.
Wearing: Explorer socks and flannel pyjamas.
Noticing: that stone fruit is making an appearance at the supermarket. Albeit at ridiculous prices but it's a start.
Knowing: that the above quote from my FB feed is true. Life isn't particularly hard, stressful or unpleasant at the moment but it is a great deal of hanging in there, getting things done and forgoing 'extravagant gestures of self-love' (ie buying myself ridiculously unnecessary but very pretty things). I'm doing my best to enjoy this ride and keep my eye on the prize.
Thinking: about signing up for a wellness triathlon that's going to be held this November at a park close by to me. I've never run in Centennial Park before. Or done yoga there. Or meditated. You only live once...
Admiring: the sparkly new footpaths that have suddenly appeared down my street. So nice to walk on!
Getting: dry, cracked hands again. Grrrr.....
Bookmarking: more meal prep and baked oats recipes. Too many is never enough!
Opening: lots of 'tough' fabric band-aid packets because they're the only things that help my hand cracks heal.
Closing: padded envelopes that I've been mailing to my Little Shop swap buddies across the country. Us parents, I'm sure we're the reason Coles has extended the promotion by a fortnight!
Feeling: realistic and content.
Hearing: the hammers of some builders down the road. I actually quite like their noise. Makes me be more productive just by listening to them.
Celebrating: the simple but priceless joy of good health.
Pretending: that I have all my paperwork at hand for my tax return.
Embracing: my life and the people in it.