Well hello, and welcome to the glamour that is my life.
Spring is so close, I can feel it in the air. The winter to spring/summer transition also happens to be my very favourite seasonal change of the year. What better way to celebrate than by spending a few hours with my hairdresser hatching a plan to be blonde by summer? Just joking about the blonde by the summer thing. I think. In all seriousness though, I am loving being several shades lighter. Even if it is all thanks to bleach and trickery.
I thought I'd dedicate today's post to things I'm loving from my hair and beauty stash at the moment. There was one 'not so loved' so in the interest of from the heart reporting, I've decided to include the product in this post. It's a mixed bag of products but I've purchased them all rather than having been provided them for editorial consideration. I just felt important typing 'editorial consideration'... the blog and I are far, far removed from the esteemed circles of professional beauty bloggers and influencers.
Without further ado....
When my hair isn't in the hands of professionals, it's been kept in check by Olaplex No5 and an Evo Fabuloso conditioner that my hairdresser whipped up for my not exactly natural hair colour. Of the two, I'm loving the Evo Fabuloso the most. I use it once a week and it does seem to lengthen the life of my colour while also making my hair feel smooth and strong. No5 is nice but pricy. It is very hydrating without weighing my hair down. I don't use the original Olaplex treatment. Yet. So perhaps the results with No5 will be even better if you were to use the entire system. Still, I do like the minimalist packaging and how it works for me so yes, I'll be sucked in to repurchasing.
Unfortunately, Squalane Cleanser was not a winner for me. It's a lipid-based cleanser and only one other brand available in Australia sells this kind of product. The idea is that you apply the cleanser to dry skin, rub it in and use it to both cleanse and remove your makeup.
The reasons for my underwhelm:
applying it to dry skin. I cannot deviate from my cleanser to wet skin habit. Unless it's for Shu cleansing oil.
I found the product harder to work with than cleansing oils which are also applied to dry skin. A little goes a long way (hence the price for such a small tube) but I just didn't get 'a good clean' from it.
I was left with a little oily residue on my skin and it's on the dry side.
while most of my 'face makeup' was removed, some of my eye makeup remained. I was pleasantly surprised at how much makeup was removed but the feel on my skin the cleanser left a more lasting and negative impression on me.
Moving on to what I'm loving in the beauty department...
Benefit's They're Real mascara
. The name, the brush that makes sure no eyelash goes without and the length and curl. I'm onto my second tube full-sized tube after falling in love with a sample-sized one from Adore.
There's been excitement just above my lashes in the brow department.
I've discovered brow pomade.
L'Oreal's Paradise Pomade Extatic ($24.95 at Priceline)
is magic. One compartment of this rose gold miracle worker houses the product which has the consistency of gel liner while the handle uncaps to reveal a handy brush that actually works well with the product it accompanies. It's not often that this happens in my experience.
Besides being taken by the product name and packaging, I love how the pomade itself is easy to blend out or build up depending on your needs. I'm a novice with brows and this product was very forgiving of my technique. There are three shades available, I have Brunette which is the darkest shade. On me, it runs to a brown-black and doesn't look to harsh against my skin (MAC NC40-45) and that new hair that's dirty Chinese blonde. Do not tell my hairdresser I said that. I mean it in the nicest possible way because the new hair has given me a sense of adventure I never thought I'd find in this rather settled stage of my life.
Oldies are still goodies when it comes to perfume - Rose 31, Portrait of a Lady and Eleventh Hour have stood the test of time for me.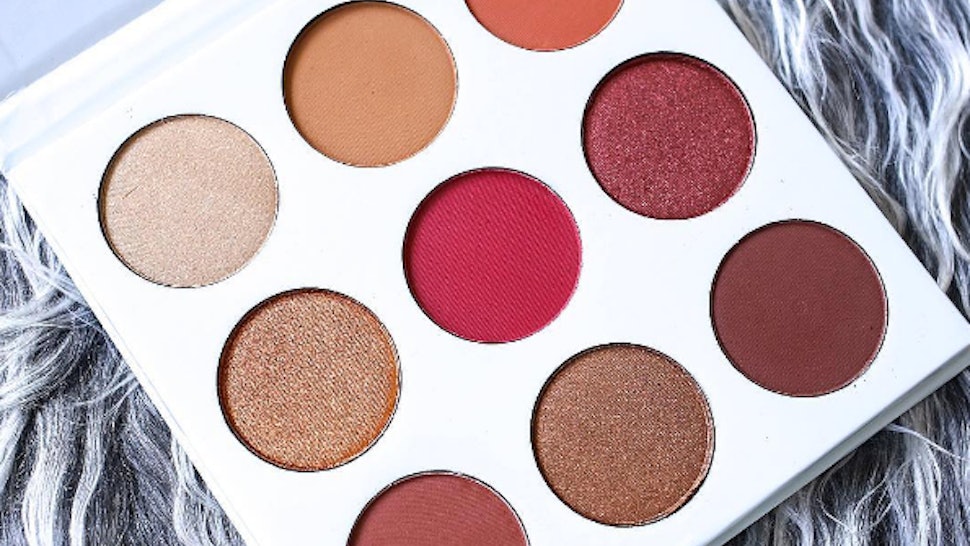 via google images
Burgundy and the colours it harmonizes with are shades I never thought would work for me but I've found myself creating quite a few work-appropriate eye looks with these shades. I've found the powders easy to work with as well as having solid colour pay off. I get a full day's wear without any fading (over a NARS eyeshadow base). My only criticism is the limited blender shades in this palette. I believe there is also an extended version available. I tend to use Urban Decay's Naked 3 as a supplement to the Burgundy Kyshadow palette.
What are you loving about your hair and beauty regime right now? Is it a mix of old and new or are you a long term lover of a select list of products?