via Google images


If it were humanly possible, seven-year-old me would have teleported myself into the highly detailed pages of
Richard Scarry's
picture books. I'd skip across the pages as an honorary member of the Cat or Pig families exploring Busytown.
www.reddit.com
There was always so much to find and discover on each page, the details were both familiar but different to my everyday life.
via Google images
Not to mention the ongoing search for Lowly worm.
via pinterest
The irony is not lost on me now as a veteran of Sydney's peak hour traffic but I loved the chaos of a typical Scarry street scene. The quirky vehicles, the mishaps with delivery trucks, the knock-on effects of various things leaking and bursting. Through it all, the residents of Busytown would just keep on smiling. No cross words were ever uttered. Perhaps we could take a leaf out of Busytown's book? No pun intended....
via Amazon
Master SSG's favourite Scarry, unsurprisingly, is the 'Best Counting Book Ever'.
via Google images
I remember many evenings sitting down to explore and count as we turned the pages.
While the basic concepts and constructs of the world of Busytown are timeless, the text and illustrations have moved with the times by reflecting the more equal presence of men and women in what were previously very gender-specific roles and occupations.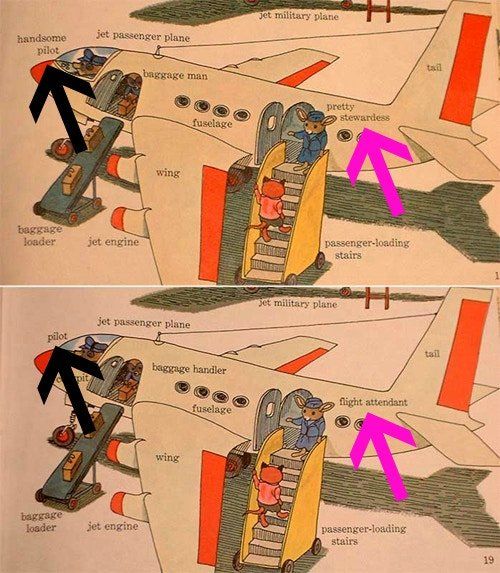 via Upworthy
Here's
a fascinating article about this if you're interested.
Were or are you a fan of Busytown too?